Amazon
Together With Amazon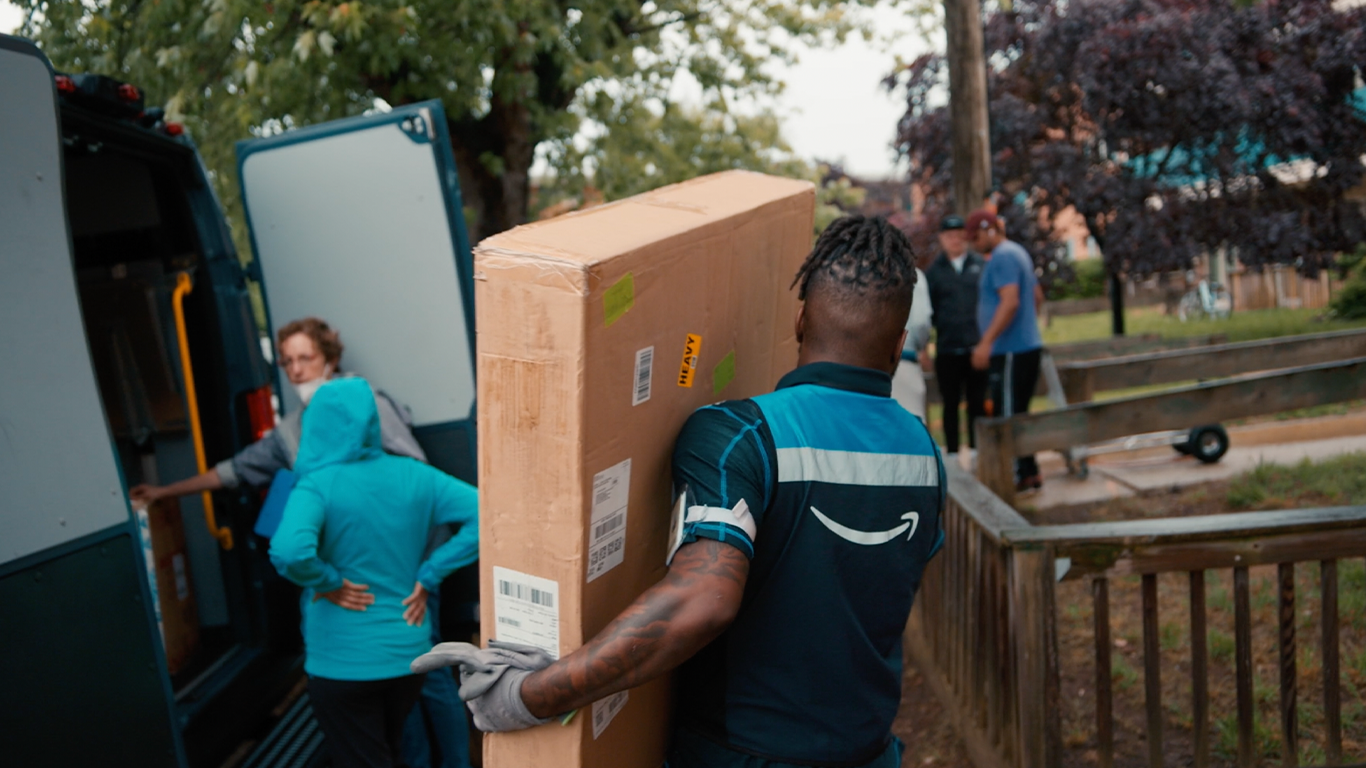 A series of videos to shine a light of some of the more recent #TogetherWithAmazon initiatives
Delivering roughly 1,600,000 packages per day, Amazon has one of the largest logistics networks in the world. But it isn't all last-minute gifts and making sure people can get a fan during a major heatwave, Amazon also partners with leading communities and organisations that are in need of getting supplies where they need to go quickly and efficiently.
A particular focus for their community efforts over this last year has been in support of the growing refugee crisis from areas such as Afghanistan and Ukraine, partnering with Welcome.US, Care for Calais and others making sure that newcomers can quickly settle into their new homes with all the supplies that they need to get started.
Keen to get the message out about the work that they do, we were enlisted by Amazon Community Operations to shoot, edit and grade a series of videos to shine a light on some of their recent initiatives in Washington DC and Stockport.
Amazon partners with Welcome.US, local resettlement agencies, and community organizations to offer Ukrainian families free delivery and a total value of $2 million in donated products to help them resettle in the U.S.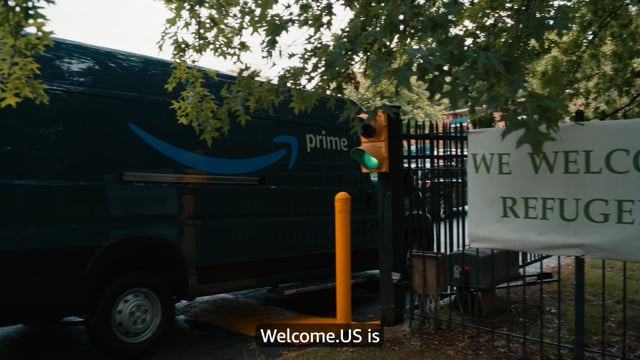 Since October 2021, Amazon has supported Care4Calais by transporting more than 33,500 donations to help refugees feel welcome and comfortable as they start a new life in the UK.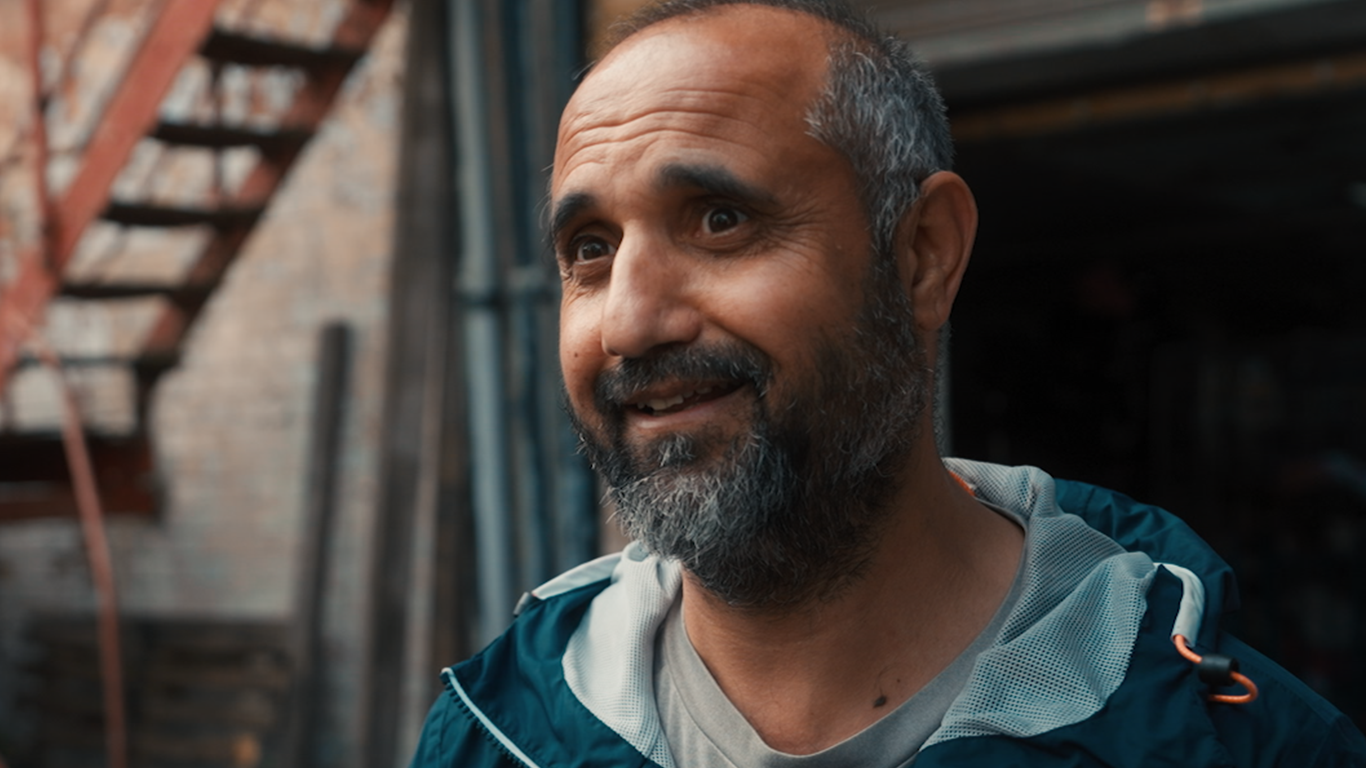 Amazon x Save The Children
Amazon partnered with Save The Children in their efforts to provide aid to Ukrainian refugee children settling in their new homes in neighboring countries. Amazon provided its logistics network to support getting donations to the people who needed it most.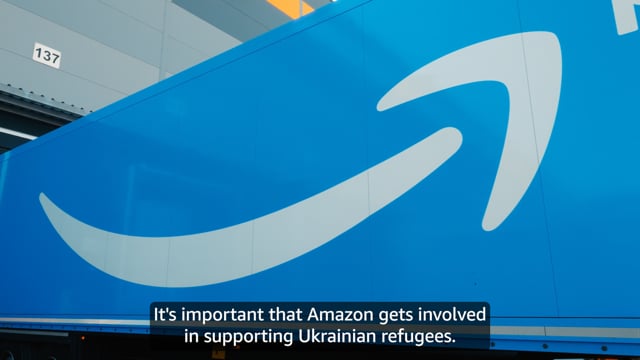 We love a project that helps shine a light on a good cause, and these are no exception. Thanks, Amazon, for having us.