Cardiff University
Clearing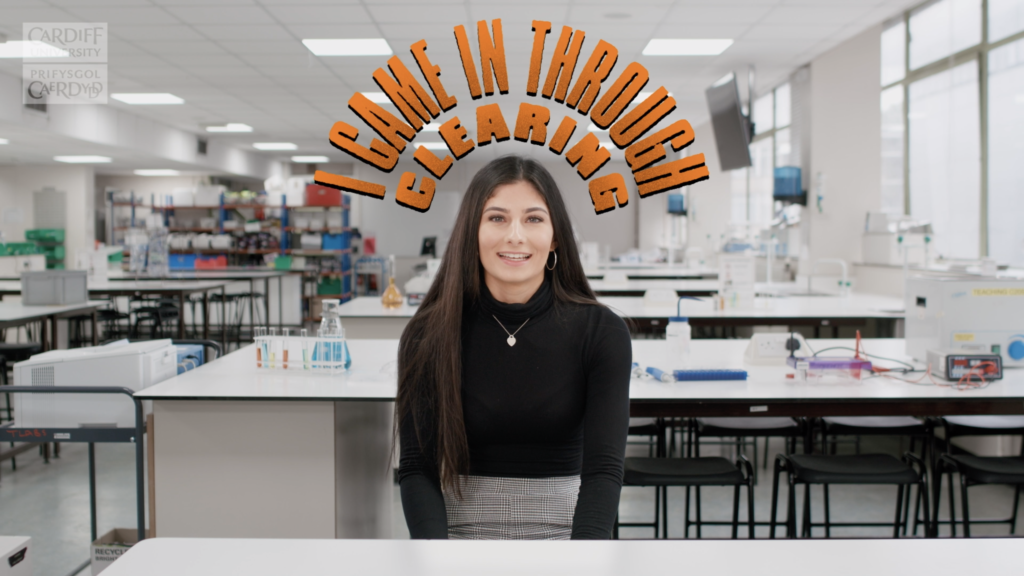 A series of videos for social, tackling the negative connotations around the University clearing process.
We created a visually engaging series of videos—tailor-made for varying social media platforms—that shed light on the myths and misconceptions of Clearing and Adjustment told through a multitude of entertaining yet informative anecdotes of students that have experienced the process first hand.
Clearing has become an increasingly pivotal point in the undergraduate application journey and can be an emotional and difficult time for many students. Feelings of failure, deflation and disappointment can overwhelm at a time when support, encouragement and direction are what's needed most. In hopes to bust the stigma around university clearing and make future students more savvy to the process, we wanted the audience to come away from these videos feeling confident and inspired.
A diverse group of Cardiff University alumni depict their own personal journeys. Discussing thoughts, feelings, myths, preconceptions, worries, and ultimately the joys and benefits that come from choosing Cardiff University as their main choice.

We made five main films that focus on key themes/topics:
Advice (from clearing students)
Preconceptions of Clearing
Cardiff University Staff (how they helped)
Cardiff as a Clearing destination
Positive Outcomes (having gone through the process)
The films are light-hearted yet informative and reassuring—true, honest and human, capturing those little candid moments of each students experience. We wanted to tap into the human aspect of what it feels like to actively go through this experience, offering something of true value to the audience.
Key themes can be explored through the use of colour and type—shown on screen as motion graphics and animated text that follows key words from the student's interview. We can pick out key phrases and sentences and animate them to emphasise and draw attention to them.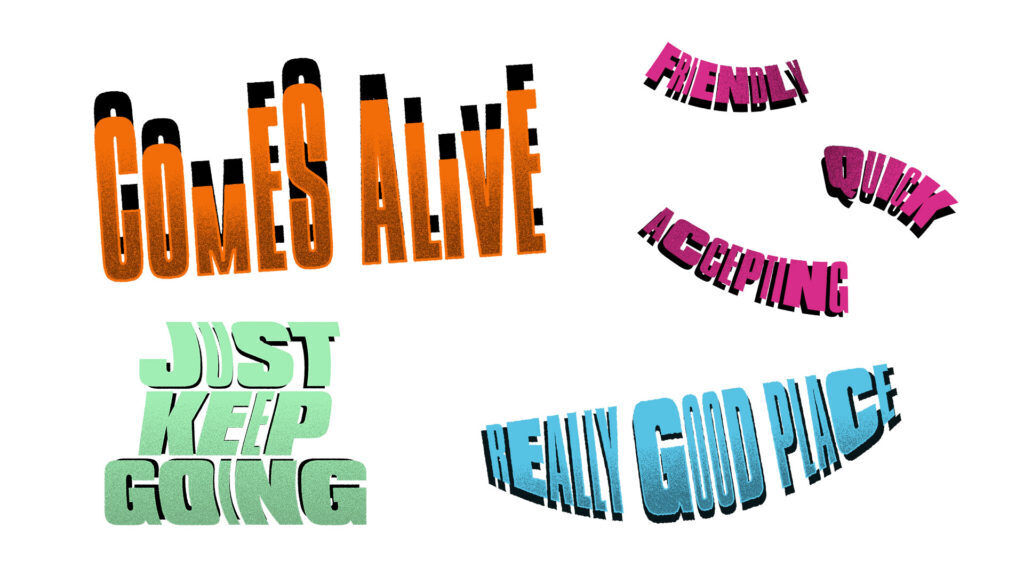 The style of the graphics can be just as important as the story itself when it comes to grabbing people's attention over socials, so to give the animated elements a unique look they'll are created at a low frame rate for a homemade and less polished vibe—less salesy and more relatable. Our bold and brutalist typographic approach is both creative and connects to the University's visual brand but establishes this campaign's own unique identity—a way to stand out by introducing roughened edges and the occasional unique character to the font. We also used different colours, shadowing and effects for each key-phrase to help differentiate the individual assets and introduce a little more playfulness.