Cardiff University
Graduation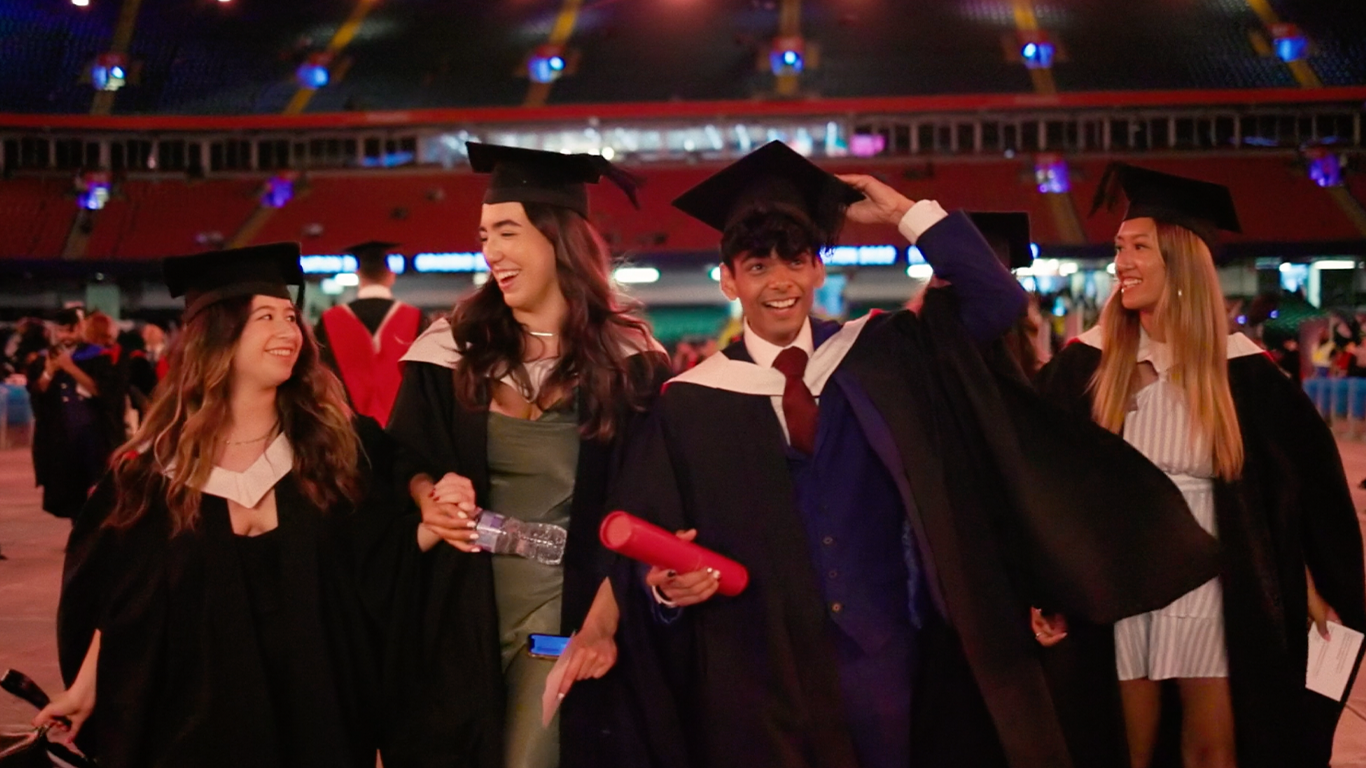 Capturing the spirit of Cardiff University's biggest graduation ever.
There's a lot that happened in the Summer of 2022. Kate Bush re-entered the charts after 37 years, Beyoncé finally released a new album after what felt like 37 years, and Cardiff University had its biggest graduation season ever.
Thanks to the ol' Rona, a lot of graduates missed out on their chance to have a graduation service IRL and let's be honest it's not the same if you just receive it in the mail. To make up for it Cardiff Uni hired out the iconic Principality Stadium for three days so that everyone got their chance to do it properly.
And we were there to film it… well, one of the days.
Sending out three of our trusty camera crew the brief was essentially 'capture the vibe'. So we're talking about graduates collecting their well-earned certificates, people having fun with their friends & and family, and the big fire things that they set off at the end for some reason.
We knew that we'd be adapting the footage for both a landscape format as well as some social-first content so while shooting we made sure to frame with vertical in mind, keeping the movements and transitions fast-paced to reflect the energy of the space.
Back in the studio, as well as creating the full 60-minute version, we also created a series of short-form vertical versions that could be used either as Reels or TikToks which is where the graduates were most likely going to see the content anyway
All in all a lovely lil project to work on, just to see the faces of all the graduates after waiting for this moment for so long. Thanks for having us Cardiff Uni and massive congrats to the classes of '20,'21 & '22 🎉