Focusrite
Ampify Sounds: Neeta Sarl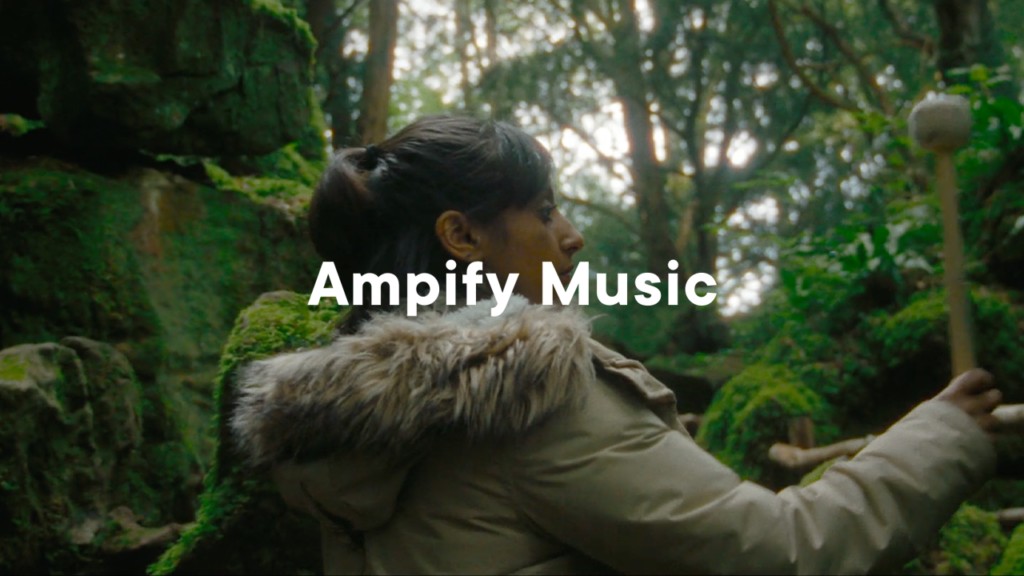 We uncover music producer Neeta's creative approach to building her latest sound pack for Ampify Sounds.
Wait, why is that lady hitting ancient stones with a beater? That's called Foley, dear friend. We're back at it again with Ampify, continuing the exploration into the musical moguls behind Ampify Sounds and the processes that go into creating their unique and exciting sample-based playable sound packs.
For this outing, we join inventive music maker Neeta Sarl as she explores South Wales, gathering a menagerie of noises for her latest sample pack 'Organic Whispers'; a treasure trove of foley for electronic music producers.
Shot over two days on both digital and 8mm film, our small but nimble storytelling team of three pack a punch with this entertaining and insightful exploration into Neeta's method. Ampify's sound pack library is literally brimming with talented minds, so it was our job to tap into that world and visualise the experience of producing such work in our classic creative style.
The format is simple but super effective; we follow Neeta as she does her thing, then watch the magic unfold as she builds a track on camera — and hoo boy does it work! With documentary content like this, sometimes it's the simple approach that proves the most effective.
Along with the full film, we delivered a suite of social cutdowns and accompanying stills photography, which have been spread across all platforms amassing over 50,000 views already!