Focusrite
Product Walkthrough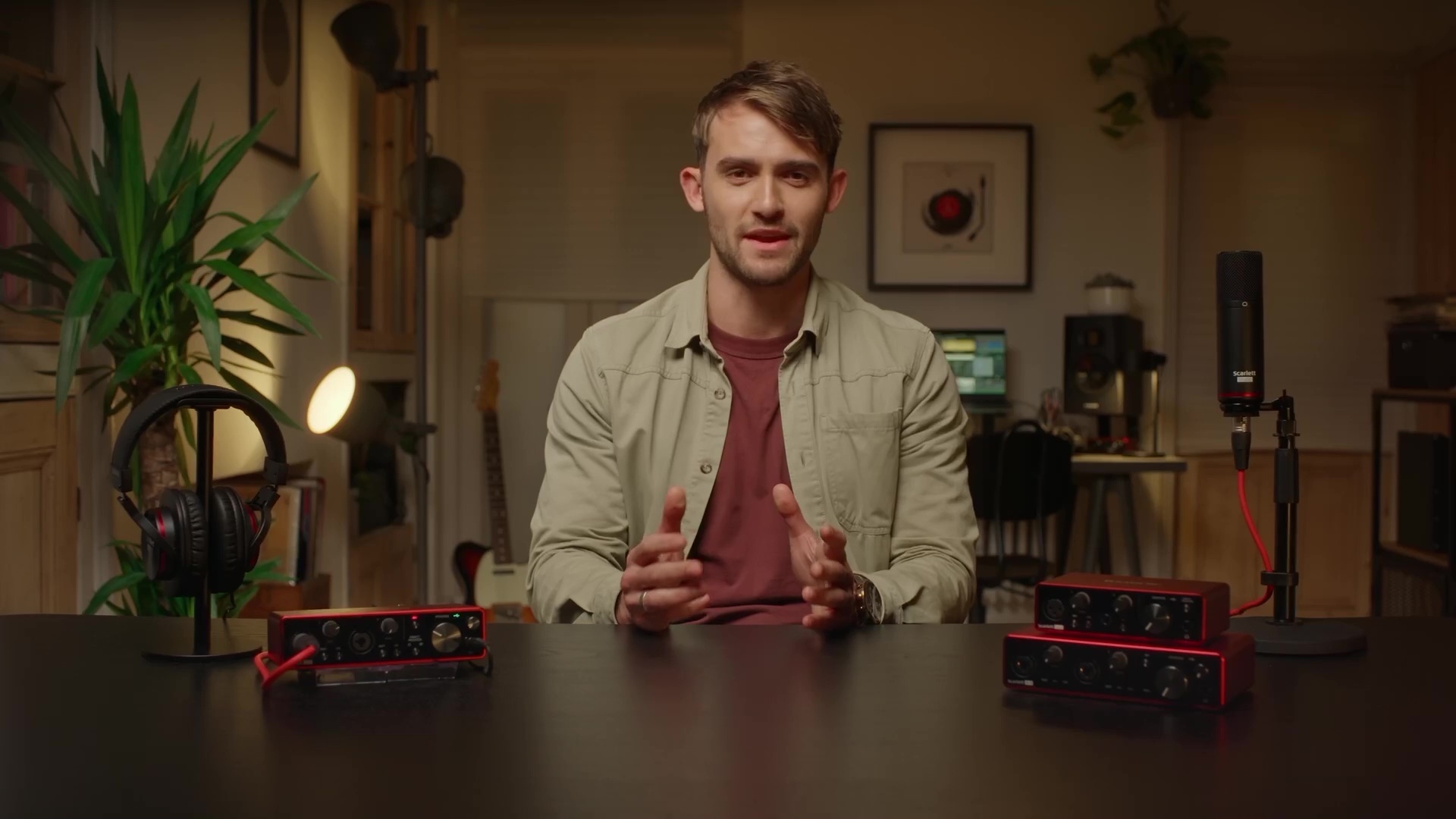 A series of walkthrough videos explaining the features of Focusrite's most popular at-home interfaces.
Getting people to buy stuff is hard. Even harder when the thing you're selling is so jam-packed full of features that you just have too much to tell everyone about. Whilst Focusrite has the glossy ads and plenty of community content flying around, they needed some vids that really help people understand exactly why the Scarlett and the Vocaster can level-up their recordings.
These presenter-led walkthrough pieces take an in-depth look at all the features and benefits of the units, explaining each knob, button and hole (steady on!) and giving viewers a glimpse into the ingredients which make up the special sauce that makes these products shine.