Focusrite
Uncovering Musical Creativity with Slugabed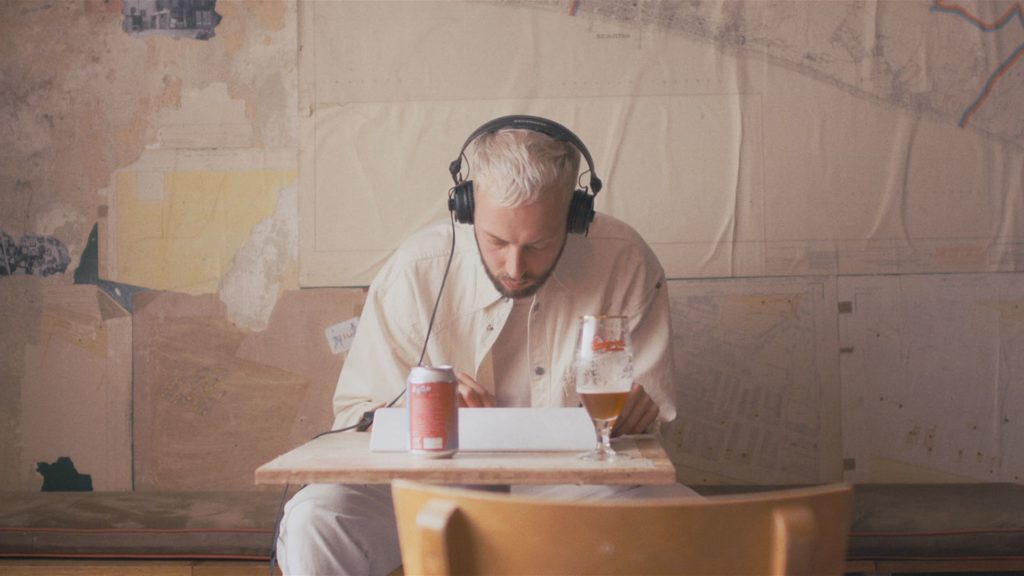 A documentary-style piece tailored to celebrate the ethos of Ampify.
Ampify is a unique innovative team formed from Focusrite/Novation, the music instrument pioneers. They are responsible for some of the most popular music creation and remixing apps on Apple's App Store. Launchpad for iOS has nearly 7 million downloads, and Blocs Wave for iOS won a number of awards.
As much as possible, we love to create content that feels real, capturing true human spirit in the search for artistic expression. That's the 'Josh Bennett' way of saying it's a documentary style tailored to celebrate the ethos of Ampify—asking people what it means to be a music maker, the struggles faced as an electronic producer and ultimately how it feels to overcome it and walk away with a slamming track.
Using match cuts, we'd visually portray the link between studio and app, showing that all the motions and actions that you attribute to working in the studio can be found in their beautifully designed iOS app.
Inspiration can just strike you at any moment.
Through Ampify's musical connections, we managed to enrol the highly-regarded electronic artist, Slugabed. We wanted to see him in his natural surroundings; jamming in a studio, chilling out at home and wandering the streets of Brighton—so that's what we did!
As we were aiming for a heavily-stylised visual theme, storyboarding was key to pulling off the style in this film. Here's a few examples of the original sketches and the final frame.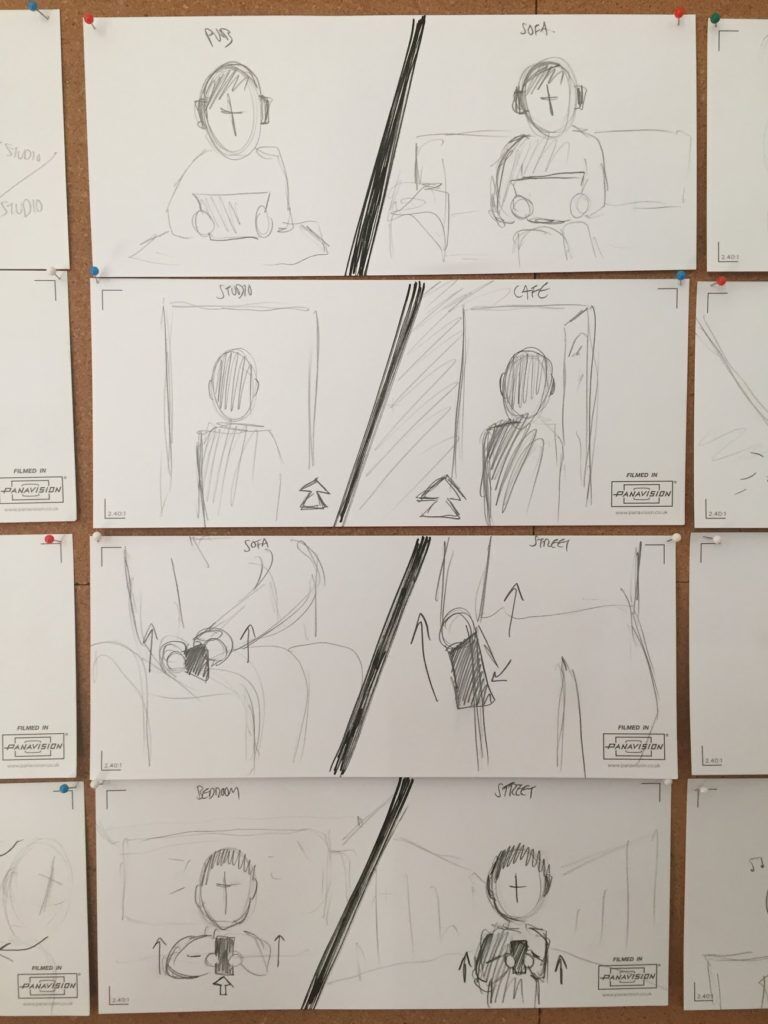 A large part of our creative approach relied heavily on match cuts between various locations. After a quick chat between Lewis and Josh, a simple yet effective solution was devised that consisted of using a measuring tape… that's it! It helps to nail the same framing too, so hats off to the camera-op!