Heads Above The Waves
Musicians' Roundtable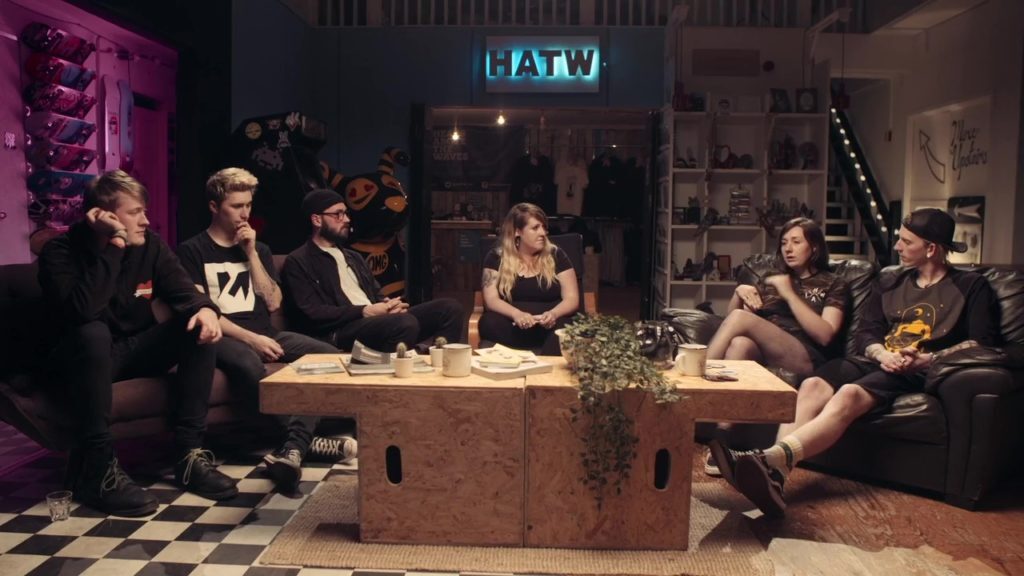 A rountable discussion about mental health in the music industry.
Here at S&S, we like doing our bit for a good cause, especially when we're given total creative freedom. Mental health is something we take seriously; so much so that our MD, Gruff, actually helped to co-found the not-for-profit organisation Heads Above The Waves.

Despite taking a back seat in the day to day running of the organisation to focus on world domination with S&S, Gruff's always keen to help out when he can. Being the owner of a content production company, he tends to help out the best way he knows how—by creating some kick ass video content.
HATW approached us with the idea of assembling some of South Wales' most prolific musicians and DJs to talk about their experiences with mental health in the music industry, discussing ways that they overcome certain obstacles and issues.

Luckily, their Cardiff-based shop already provided a great venue for the shoot. We just needed to pop along with some cameras and make it happen. The thing is, we don't really like doing anything by half measures—if we're going in, we're going all in. Balls to the wall. If we were going to shoot a roundtable, we wanted to shoot the best roundtable we possibly could.

In this instance that entailed a mega-boomed, double-diffused octolight, an array of Dedolights, a Kinoflo LED Select, a host of practical lamps, a sk8plate dolly system and a very late finish. Jobs like this always give us the best opportunity to stretch our legs and fearlessly try out new techniques, and this was no exception.