Penhaligon's
Store Openings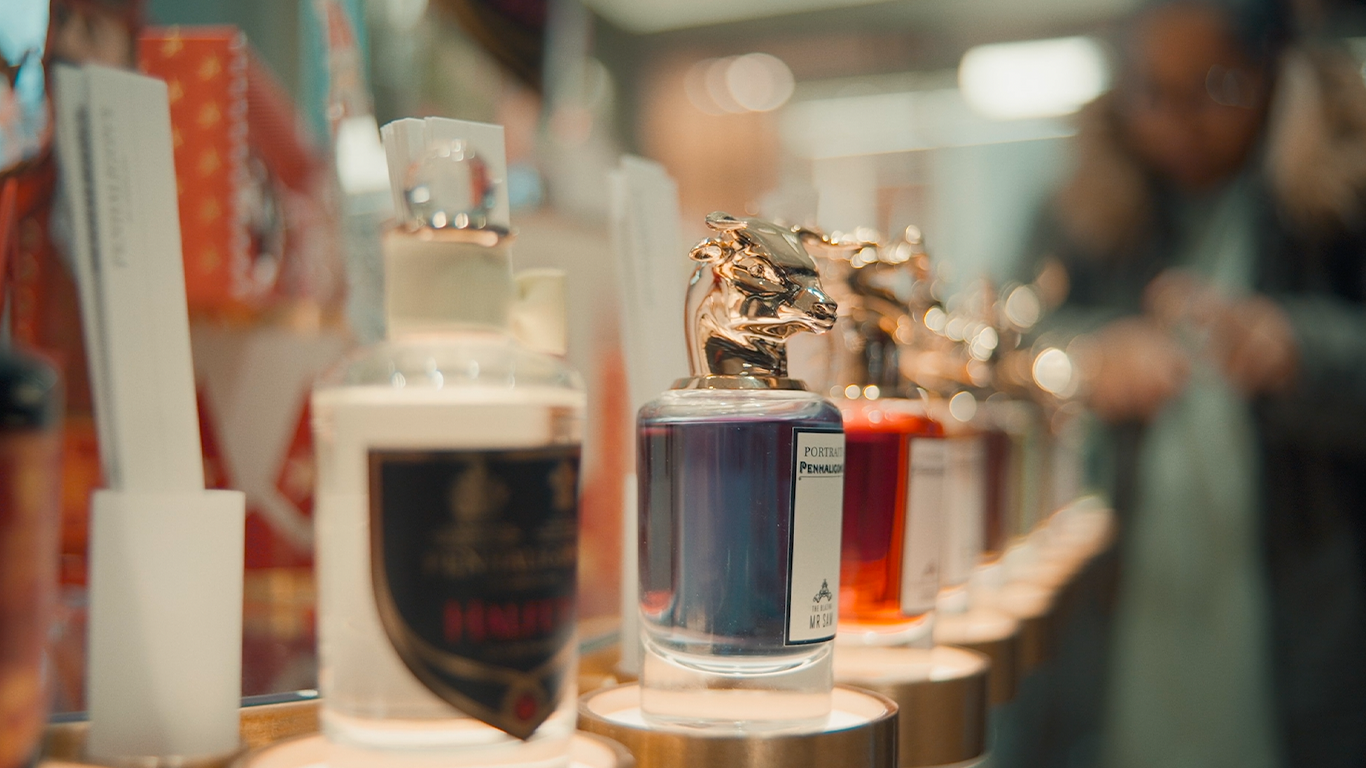 High-end internal event promo videos to celebrate Penhaligon's latest stores.
Going from humble beginnings in a barbershop to the heights of high society, quintessentially English fragrance brand Penhaligon's has been enriching the olfactory industry for over 150 years (that's smelling stuff if you didn't know).
With locations all across the UK & the world, Penhaligon's were expanding its reach with two new stores — one in Battersea Power Station and one just around the corner in central Cardiff. To celebrate, they approached us to create a series of internal promo videos to show off the new stores and celebrate.
As you can imagine from a company with a rich history dating back to the Victorian era, Penhaligon's knows how to make a statement. From the moment you enter one of their stores, they want to transport you into a world of luxury and elegance. So our main goal for the opening films was to capture that essence and be on hand to document every moment.
Penhaligon's is a brand that prides itself on quality and craftsmanship, so as well as using a selection of wide shots to reflect the overall ambience of the night, we made sure to make the product the true of the hero of the films, using close-ups to showcase the attention to detail that they are known for.
The end result? A series of videos that they loved.
Spiffing.