Twitter
10 Years of Little Mix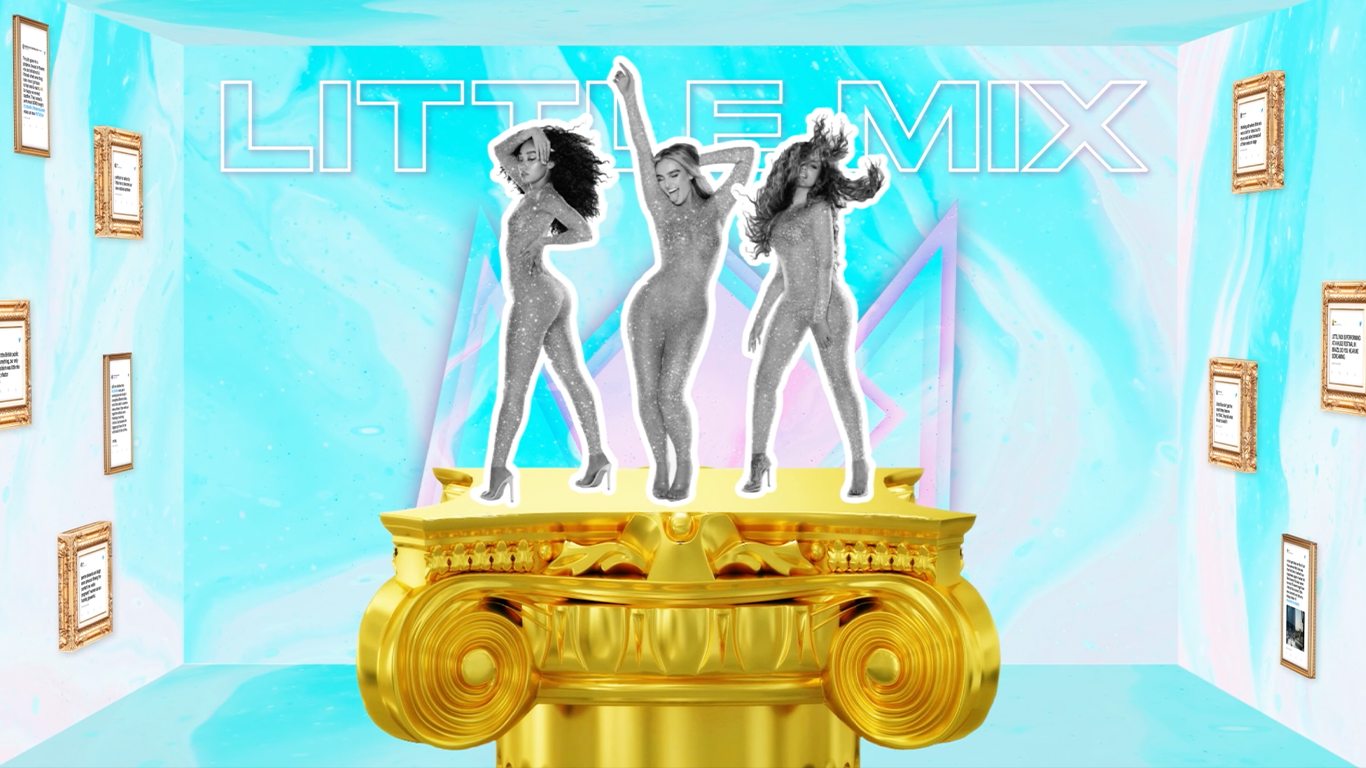 Socially-led content celebrating 10 years of the greatest girl group alive.
Ah, Twitter. That place on the internet where the veil between our 'normie' realm and the celebrity realm is at its thinnest. Where else can you have Nicki Minaj pay your tuition, have your thirst tweet get rejected by Ryan Reynolds and be blocked personally by the (ex) President of the United States all in the same place?
To be honest, I hope that whoever is reading this knows who Little Mix are. But just in case, in 2011, four girls with voices of angels auditioned separately on X-Factor and were forced into a group together. They hit it off, won the whole damn thing and became the most successful girl band of all time.
And they're big on Twitter. 11.6M followers big. To put that in perspective, that's more people that live in Norway, New Zealand and Namibia combined. So yeah, they're a big deal.
2021 marked 10 years of Little Mix on Twitter, and our friends over at Flying Object got in Touch for us to join forces and create a campaign that threw some Confetti to celebrate. And who were we to say No to the opportunity?
"Are they Little Mix songs?"
"Yes. Yes, they are."
"Are you trying to be clever?"
"Yes. Yes, I am."
A convo between our Content Marketing Manager (Jamie) and their boss
The concept was pretty simple: Have Little Mix react to tweets from fans.
Being able to interact with their 'Mixers' is one of the girls' favourite things about Twitter, and as much as the campaign was to celebrate the band, we also took this as an opportunity to Salute those who have supported them through the years.
So, we trawled through their mentions and selected the best tweets to create a gallery of their last 10 years through the eyes of their fans and hit home the nostalgia and (hopefully) capture some genuine reactions.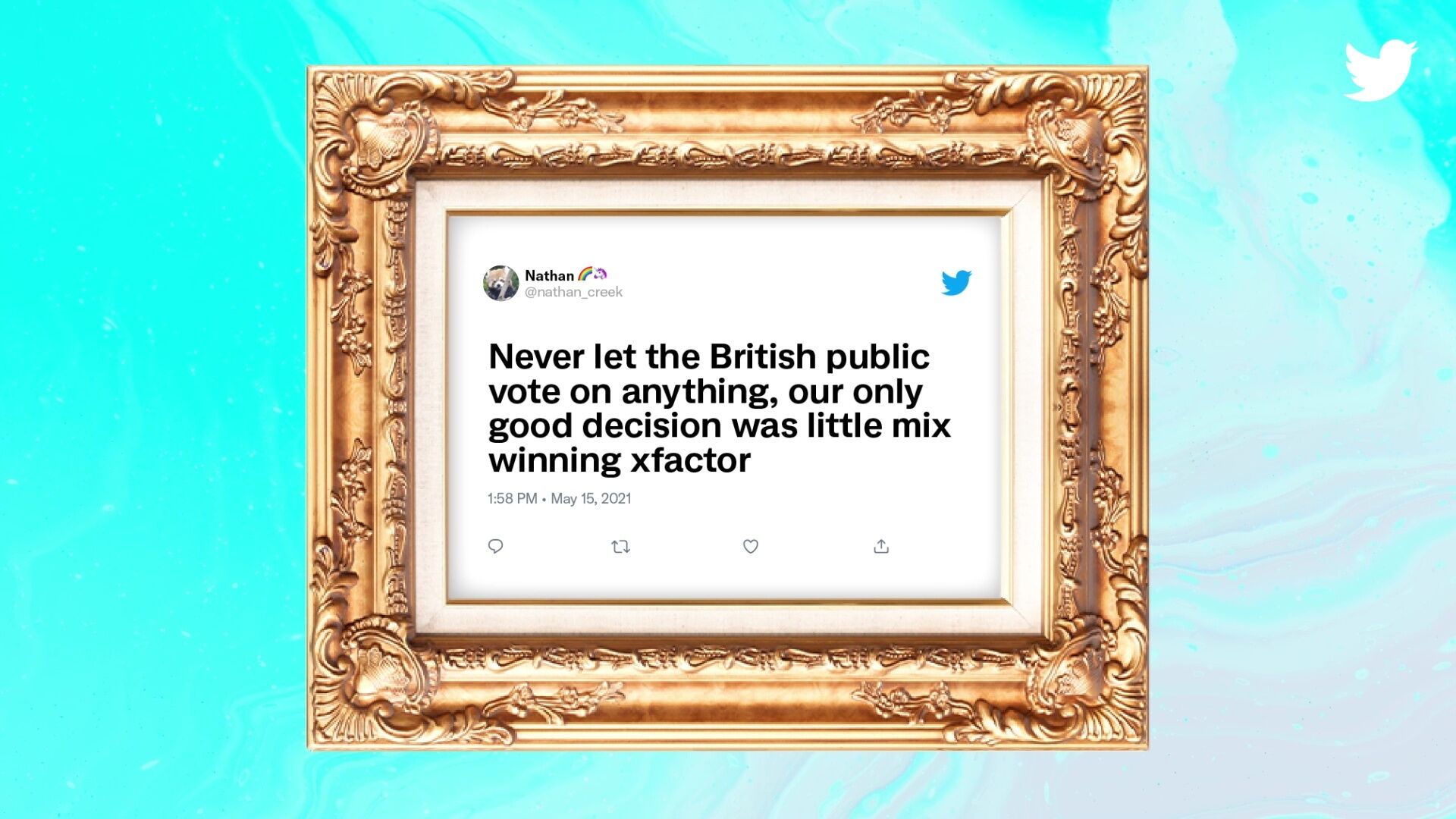 We knew our shoot day was going to be tight. Leigh-Anne and Perry were going on maternity leave the next day and still had an album to launch, so our shoot would be at the end of a day of back-to-back press events, which gave us a short window to get everything done. We prepared everything we possibly could before the shoot, but thankfully when it actually came down it, things went swimmingly.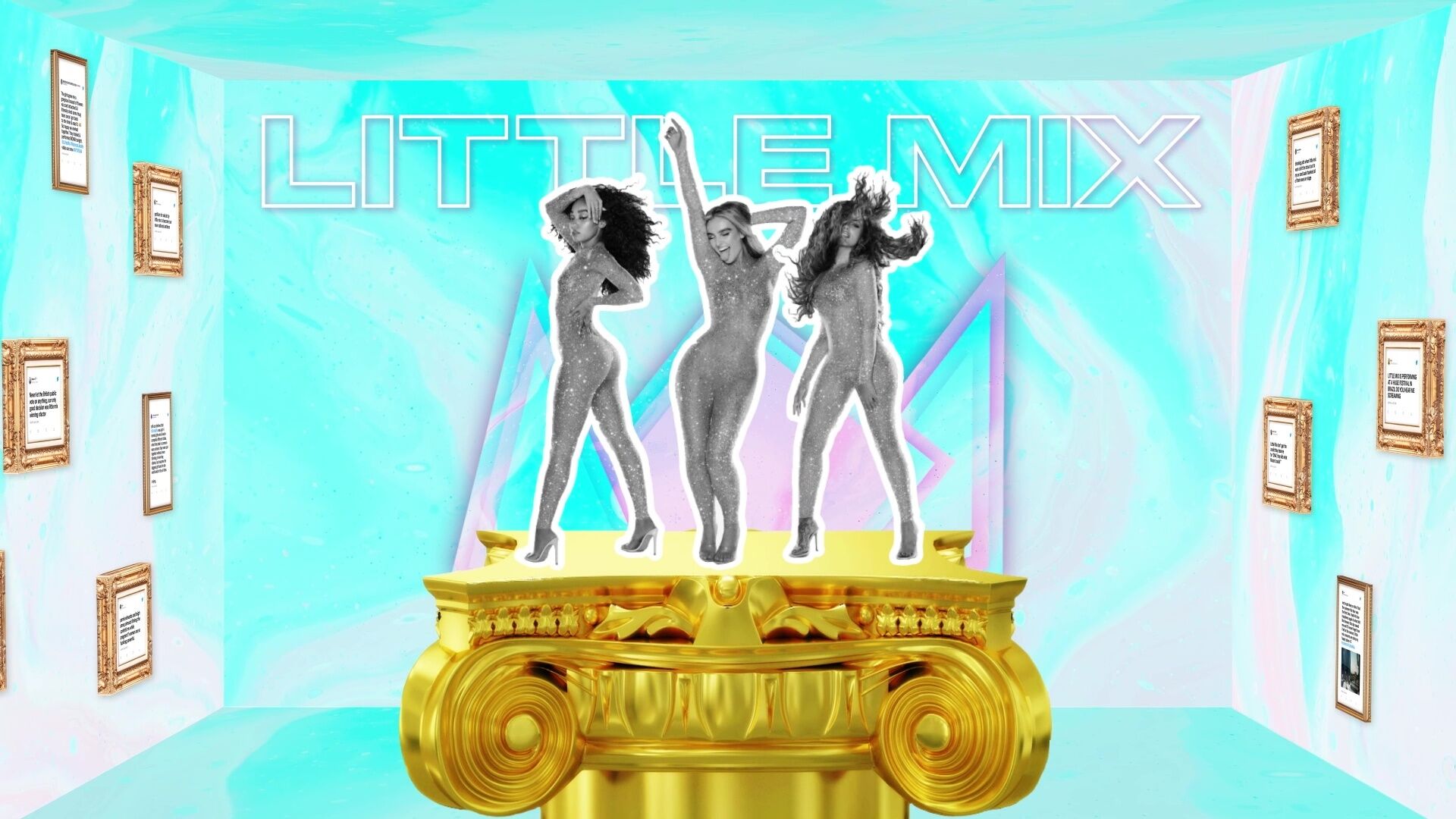 In fact, we may go as far as saying they were some of the most professional people we've worked with. Major kudos to whoever gave the three of them media training because they were smooth as hell! Genuine, thought-out answers with enough gaps for us to cut easily. An editor's dream.
As this was a campaign for Twitter, it was built with social in mind (duh). Each reacted tweet was isolated and released as part of a Twitter thread with the full video available on Youtube.
We loved it. Little Mix loved it. And the fans went crazy for it.

The first clip released to Twitter is now sitting pretty at 130 million views. That's a pretty sweet…Melody. (Final one, sorry).