Yamaha Guitars
Peter Hook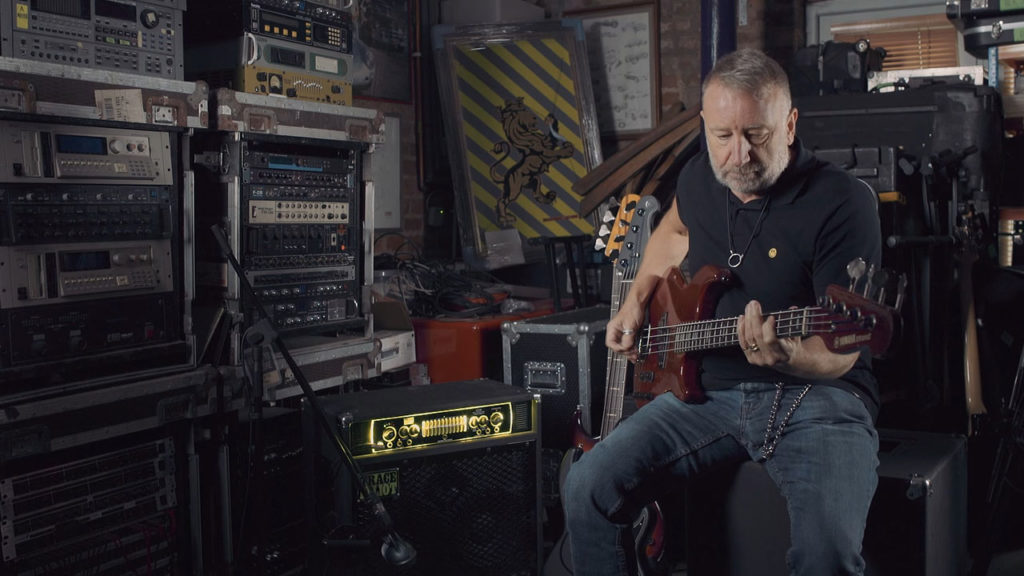 Two pieces of content with Peter Hook for Yamaha Guitars; an artist bio and a product demo.
It's not often that you get the chance to be in the same room as true music royalty. What's more, it's even rarer that said musician gives you an intimate, in-depth performance of some of their greatest hits. Peter Hook has been responsible for some of the most iconic bass-riffs of the 20th century, so when Yamaha presented us with the task of shooting some content with this Mancunian mogul, we were moist with anticipation.

It's a lesser known fact that Peter wrote and performed almost all of his best hooks (see what we did there) on Yamaha bass guitars, so shooting some brant content about his history and experiences with the guitars was a total no-brainer. It also segued nicely into a product driven piece on some of Yamaha's newest models.
Believe it or not, being a iconic musician keeps you pretty busy, and so we only had a pretty brief amount of time in which to rock up, set up and getting rolling. Having only seen the shooting location (Peter's out-house) on the morning of the shoot, we drew upon our experiential gerth and creative improvisation to get the place looking top-notch in a jiffy.
Once we'd finished wiping away the tears following Peter's haunting rendition of Joy Divisions's "Love will tear us apart", we jumped back into the van and headed out into the streets of Manchester, armed with a gimbal system, to capture shots of some of Hook's haunts, the parts of the city that influenced his musical career.

No sooner had we finished showing off our celeb selfies, we were chomping through the edit, combining both shoots into a selection of deliverables for Yamaha to get their teeth into.