A sleek and polished ad that brings the power of podcasting to life, with a bunch of social cutdowns.
What's that? Another kick-ass promo film for Focusrite? You betcha. If you've been keeping up with some of our past work, you would realise by now at this point we're pretty much BFFs, and could probably think that this latest project for Vocaster is simply the next part of our flourishing relationship. But actually, this was the project that kicked it all off.
Over a year ago, Focusrite got in touch with us to create an advert for a top-secret product that was in the works… what can we say, we're a curious bunch, so how could we say no? That product was the Focusrite Vocaster, a brand new interface designed specifically for podcasters and helps bring studio-quality sound to people's living rooms.
As you can't rush perfection, by the time the Vocaster was ready to launch, we'd already completed the Never Stop Creating campaign for the Focusrite Scarlett which went down a treat. So when it came to the brief, they were keen to keep up the momentum and spirit of the Scarlett film as they entered into the new realm of podcasting.
Focusrite has always centred its product development on creating usable and accessible interfaces for creators everywhere, but this is the first time they have created something specifically for a niche audience. Going after and creating the go-to podcasting tool was a bold strategy, and so we needed to create an advert that would match that.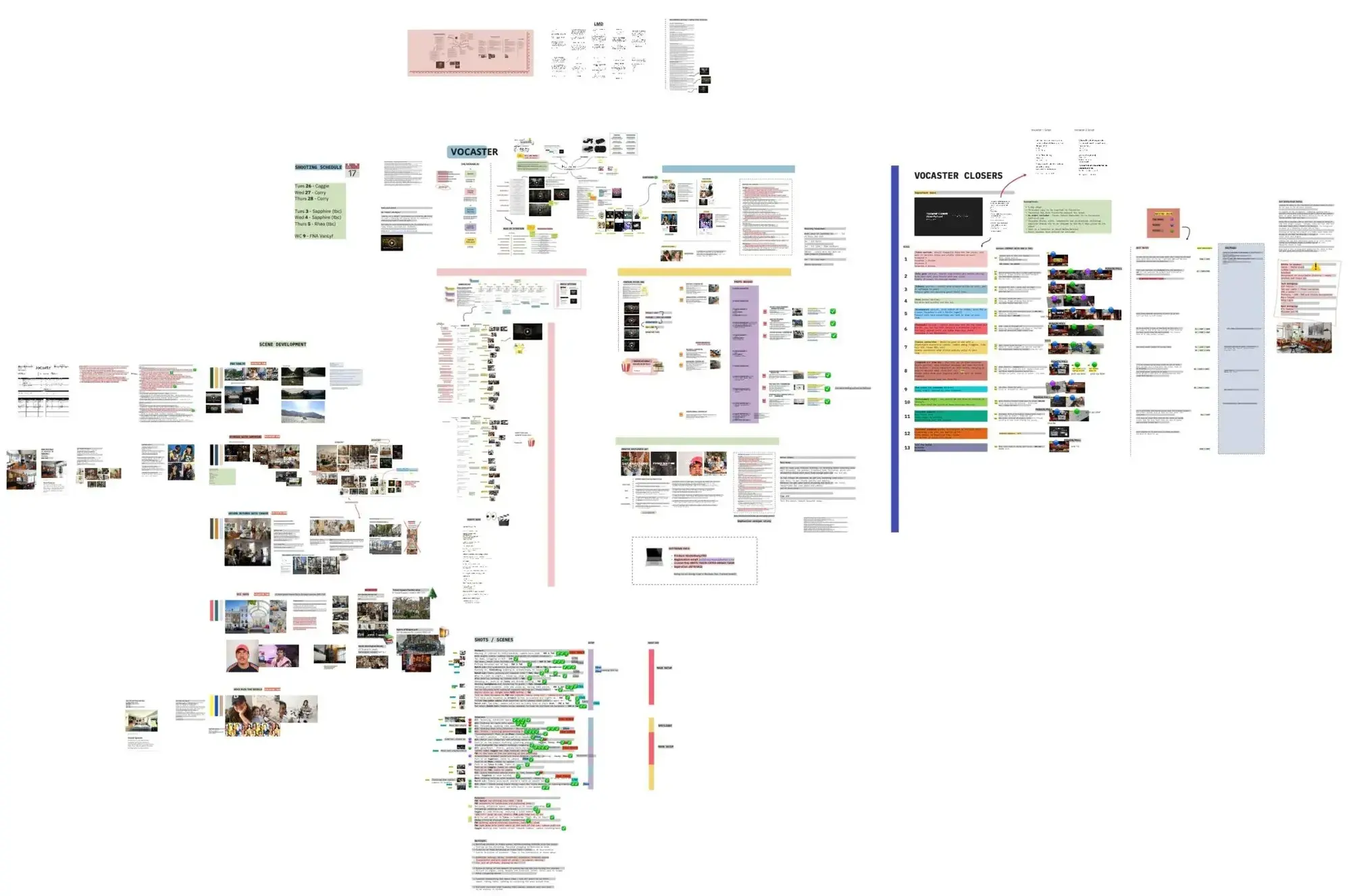 Our initial challenge was a pretty big one. How would we be able to create a high-energy advert that demonstrates the excitement of creating a podcast with something that is essentially a couple of people sitting around a microphone?
The answer: make everything else more exciting.
We wanted the film to flow like a podcast, with a melee of characters interjecting the main voiceover who acts like a host and a flow between the showcased contributors. Once the scenes were connected, we amped up that energy by focusing on visually interesting transitions and lots of camera movement.

The Vocaster's main customer base is in the U.S., so although the film should appeal internationally, we wanted there to be a distinct 'American' feel despite it mostly being filmed in Cardiff, Bristol & London. So to do that, we used an American voiceover, scouted American design locations & made sure to include North American podcasters as part of the spotlights.
But when it came to shooting FNA Van Life, we knew that flying them over here and shooting in Brecon wouldn't cut it and we needed that true US aesthetic. So that meant we'd have to remote direct alongside Priscilla Jimenez in the middle of Vasquez Rocks. Remote directing is always one of those unique and exciting opportunities Josh revels in, even if he did have to stay awake until 4am.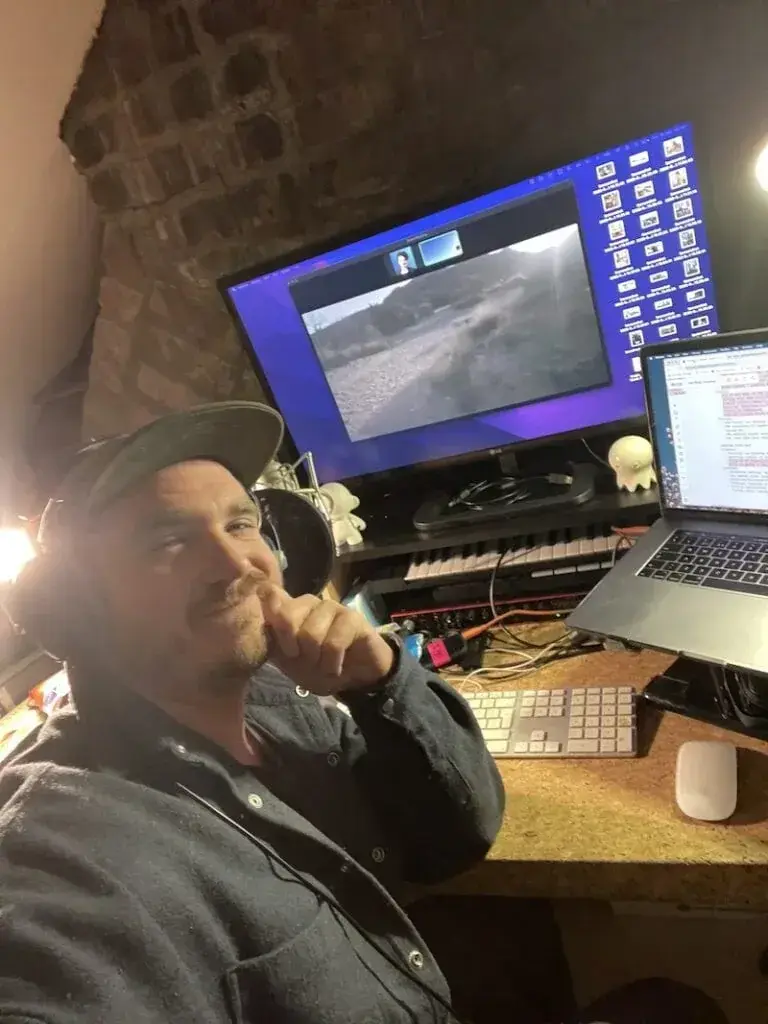 During each shoot, we were fundamentally filming four things at once:
Footage for the main ad of the podcasters using the Vocaster
Footage for the individual product feature videos
A mini-documentary of each spotlighted artist and their process
And enough ad-hoc moments of the artists to pepper in personality throughout
Because each shoot session was only one or two days, that meant that everyone would have to be on top form to get everything done. Sometimes saying 'the crew were great' can feel a little redundant, because we wouldn't have picked them otherwise but for this project, it deserves a special shoutout… so GO TEAM 🎉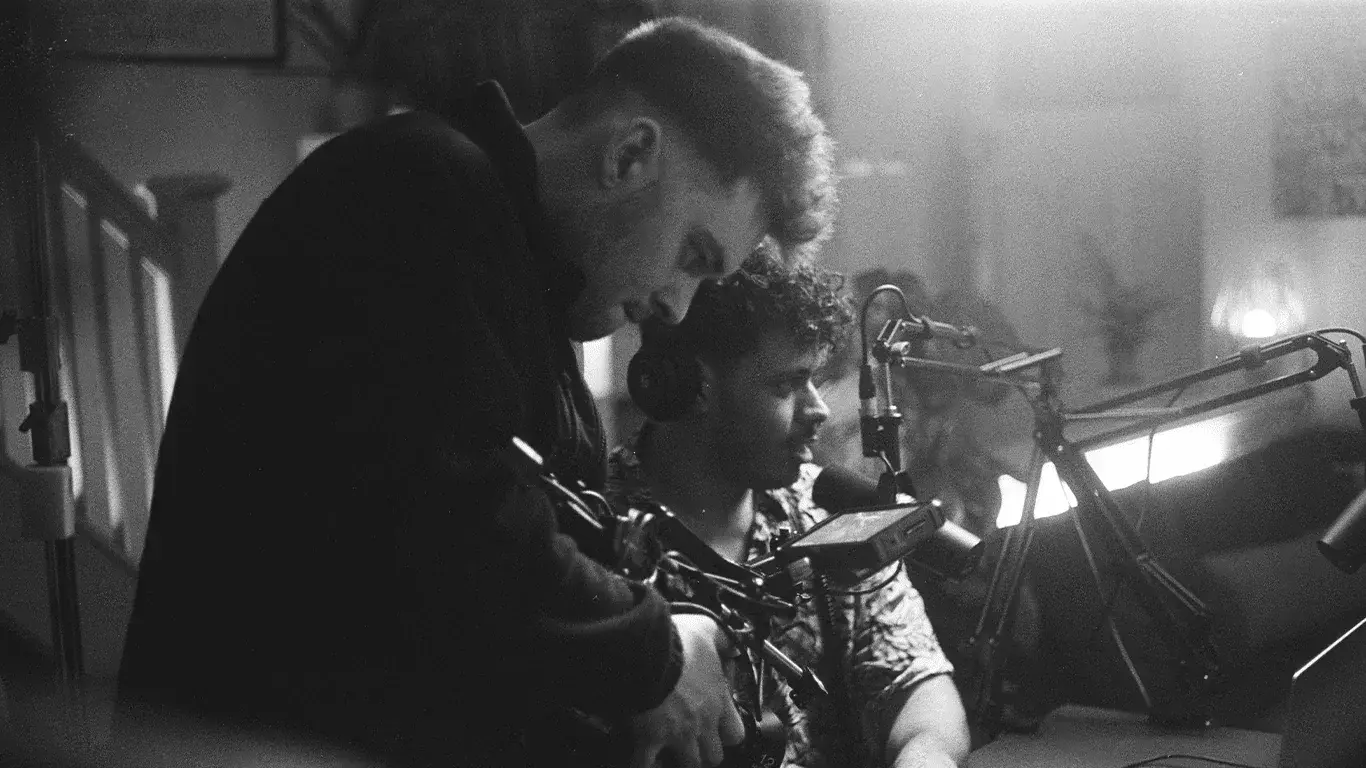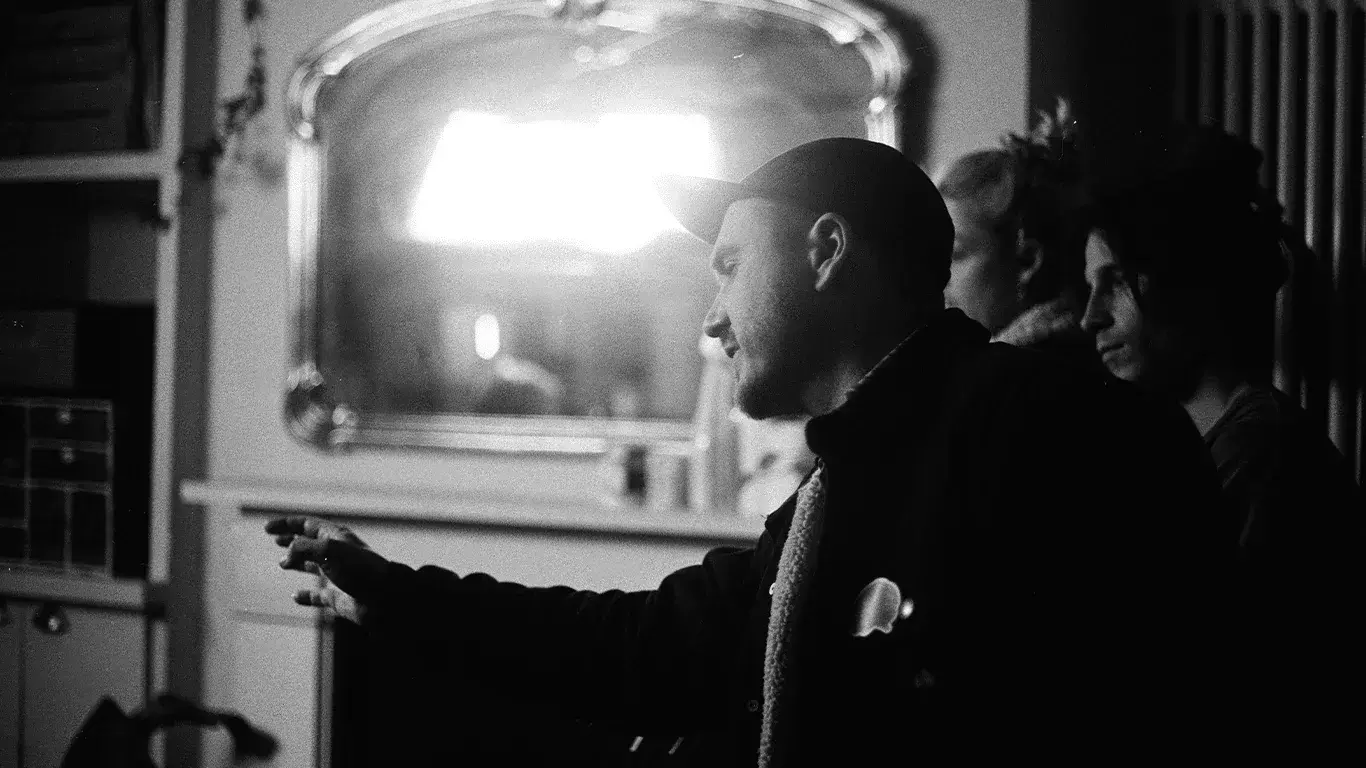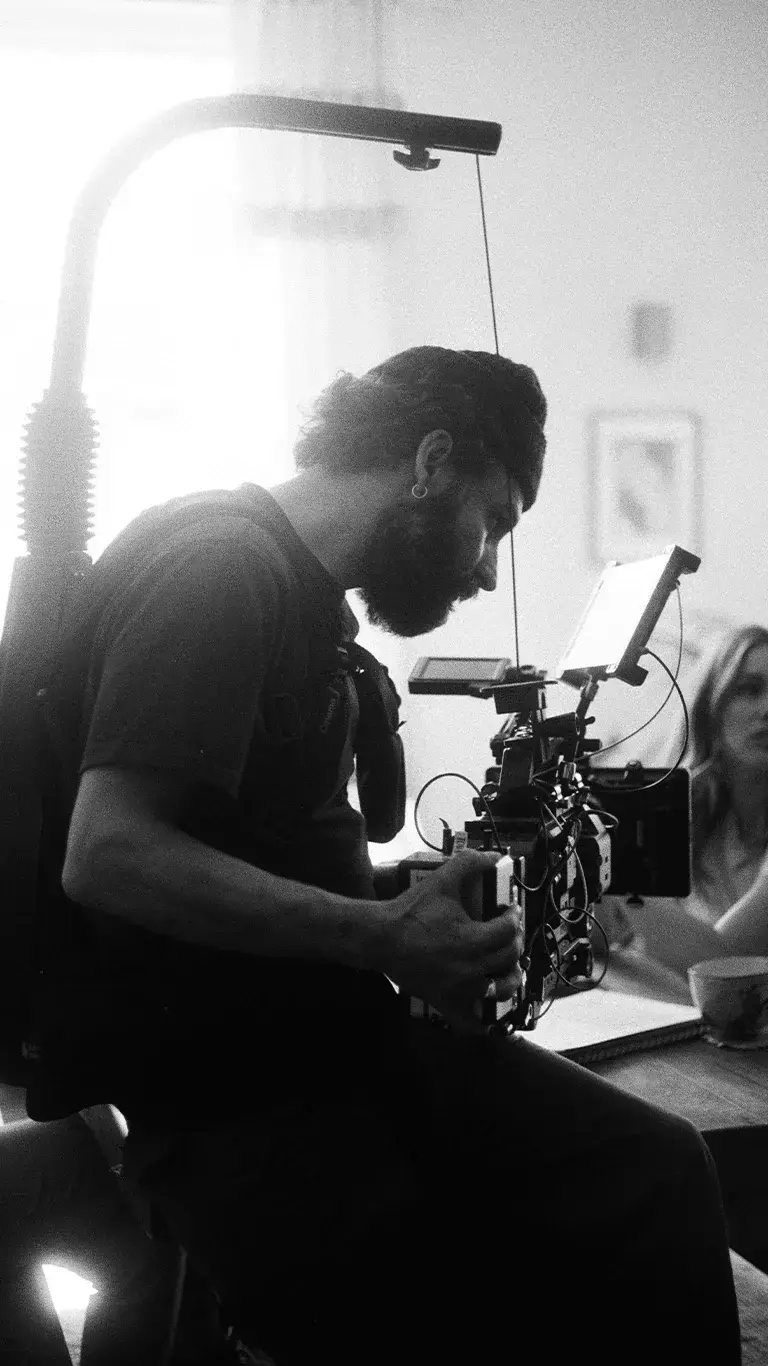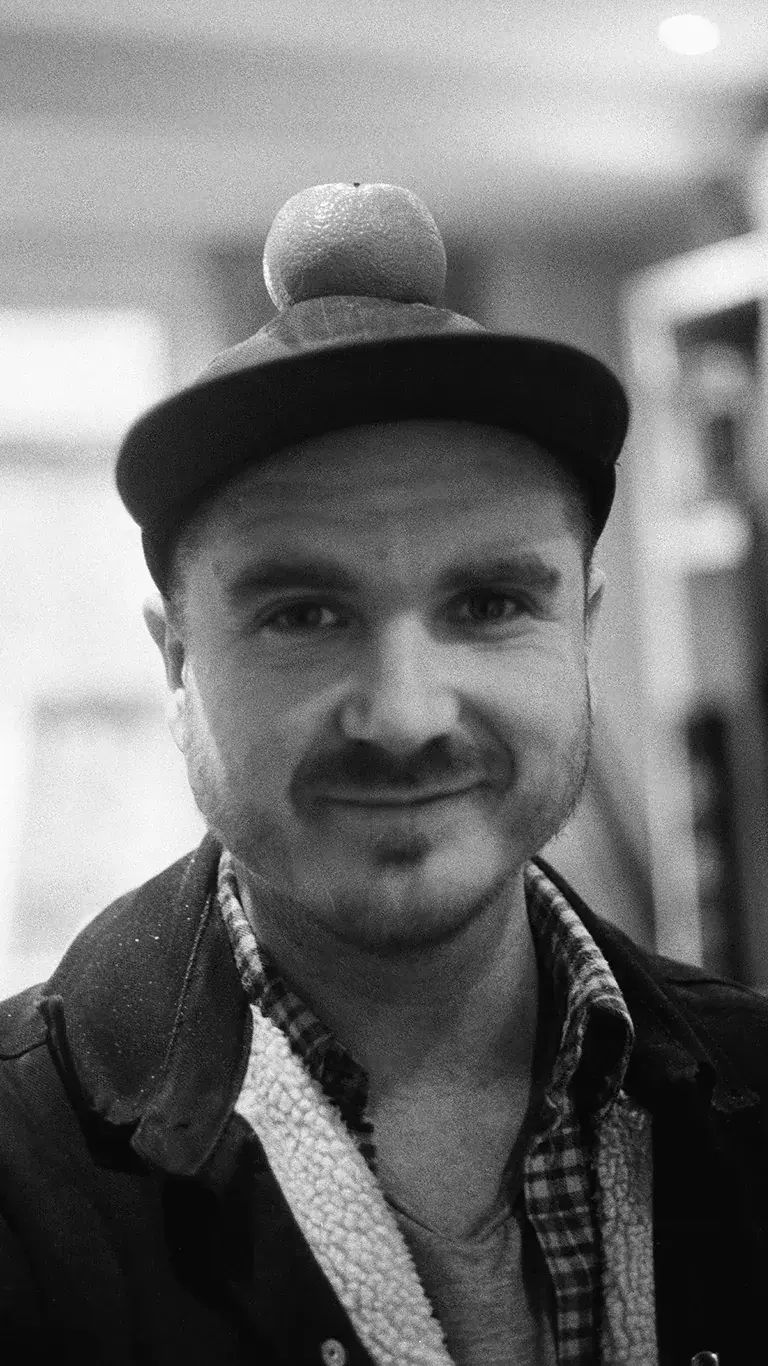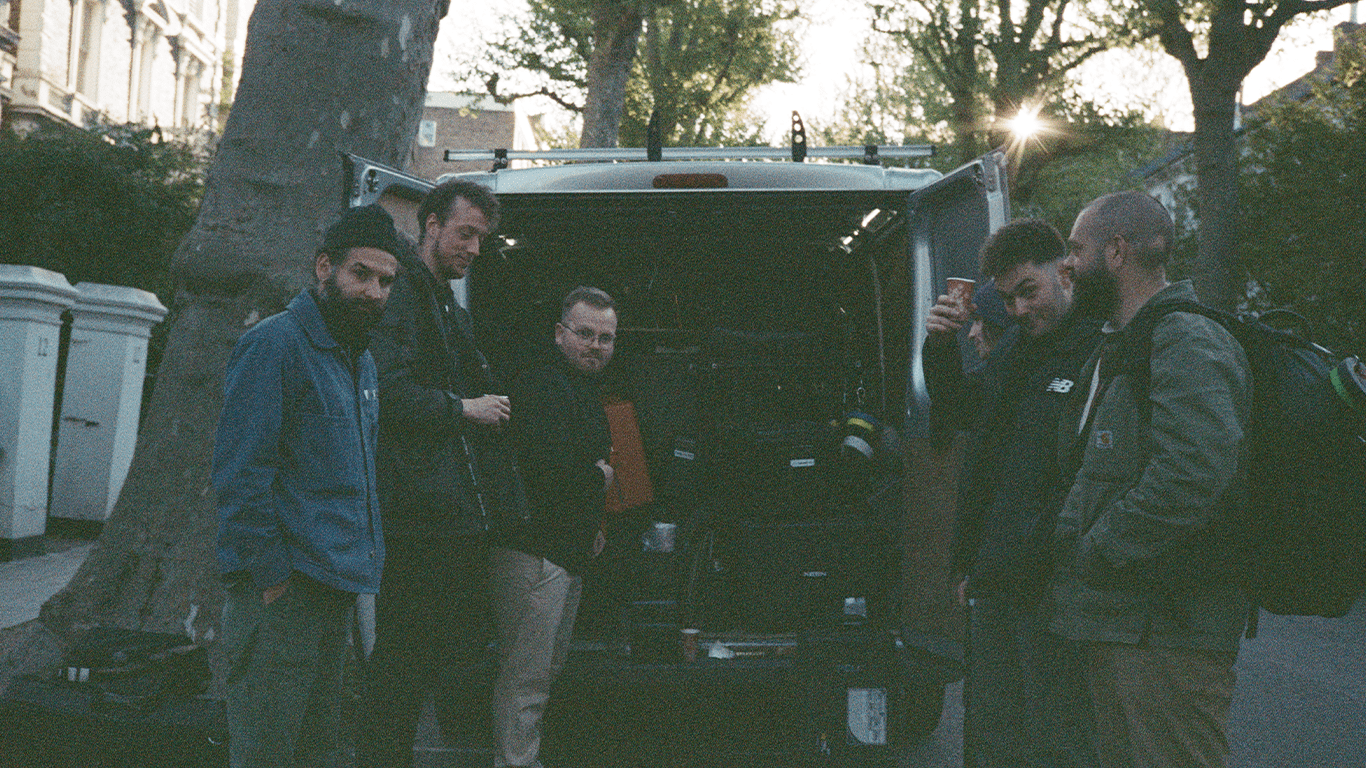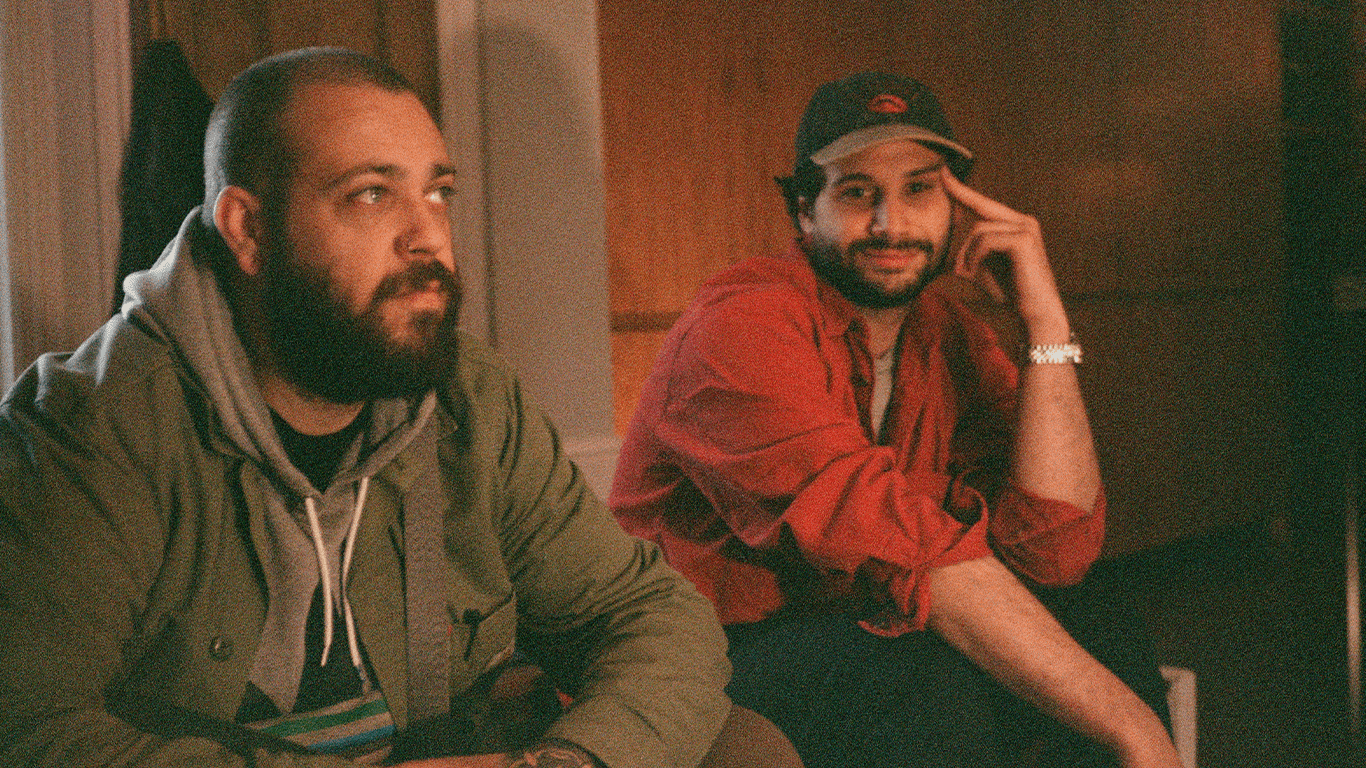 Once back in the editing room we had roughly 100 deliverables to complete, so you could describe it as a beast. But you know, the fun kind, like the one from Xmen or the one that skates with a candlestick during Disney on Ice.
The end result was something we're extremely proud of, but what did the client have to say about it?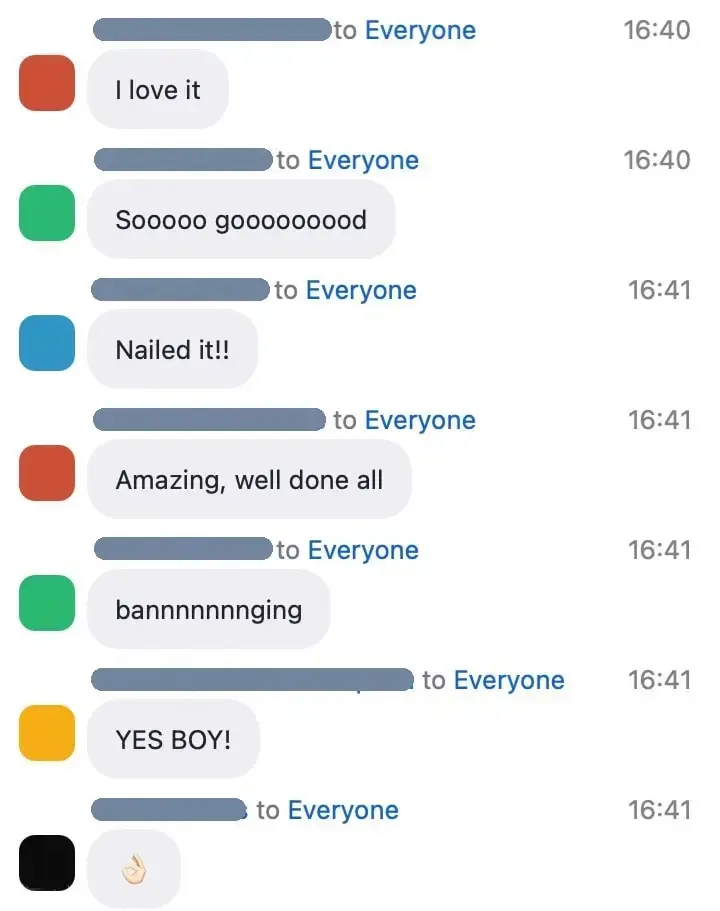 How about something a little more specific:
Thanks Focusrite, it's always a pleasure.