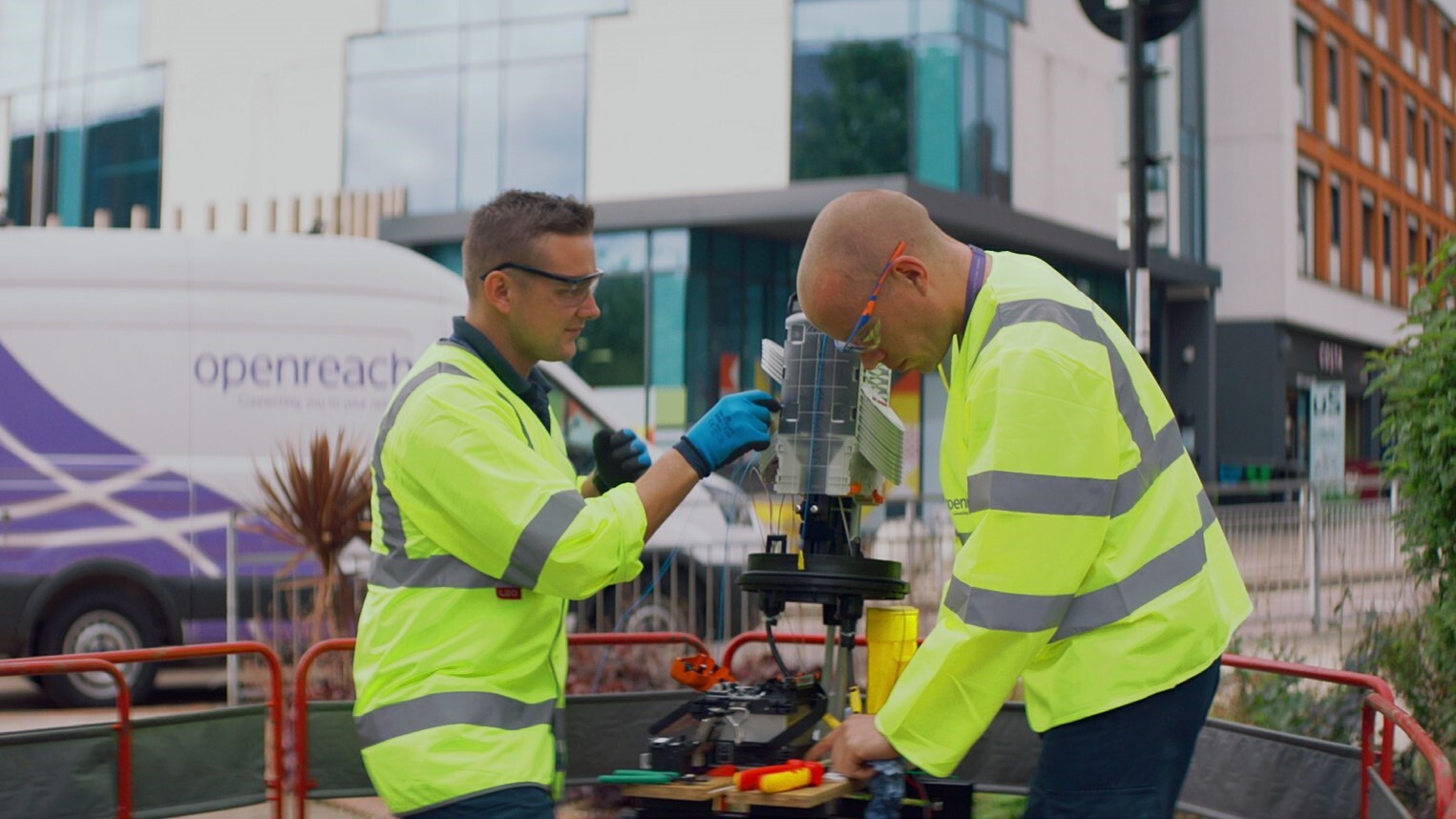 A series of case studies shot all around the UK promoting Openreach's Fibre First campaign.
After an experimental endeavour to prove that high-end cinematography can be adopted for use in corporate case studies (see Making Wales Superfast), our pals at Openreach HQ gave us the green light for another series of films.
This time, they decided to send us to all corners of the UK. Our mission? To shoot Openreach's best and brightest going "down holes and up poles", and generally doing whatever it takes to bring Fibre to the Property (FTTP) to six of the UK's major cities: Swansea, Edinburgh, Leeds, Liverpool, Bristol and Birmingham.

While not wanting to let the aesthetic slide, we were faced with having to cover a lot of ground over the course of series, the majority of which was on foot. Either could either skimp on the kit and keep things light, or we could send Lewis to the gym and strap him into an Easyrig for a camera-equipment-inspired game of buckaroo. Any guesses?

Strapping Lewis into that rig allowed us to travel across each city on foot at pace, traversing the steep streets of Edinburgh and the bustling concrete expanse of Birmingham. Each film consisted of multiple lit interviews, contextual city cutaways, as well as skyline shots from pre-arranged locations in each city. Our squad moved fast, on occasion lighting and shooting interviews in just 15 minutes.

With six cities covered and a remit to shoot more, our anamorphic ads were a hit. Huzzah!