Resource Guru
Changing The Way Teams Manage Time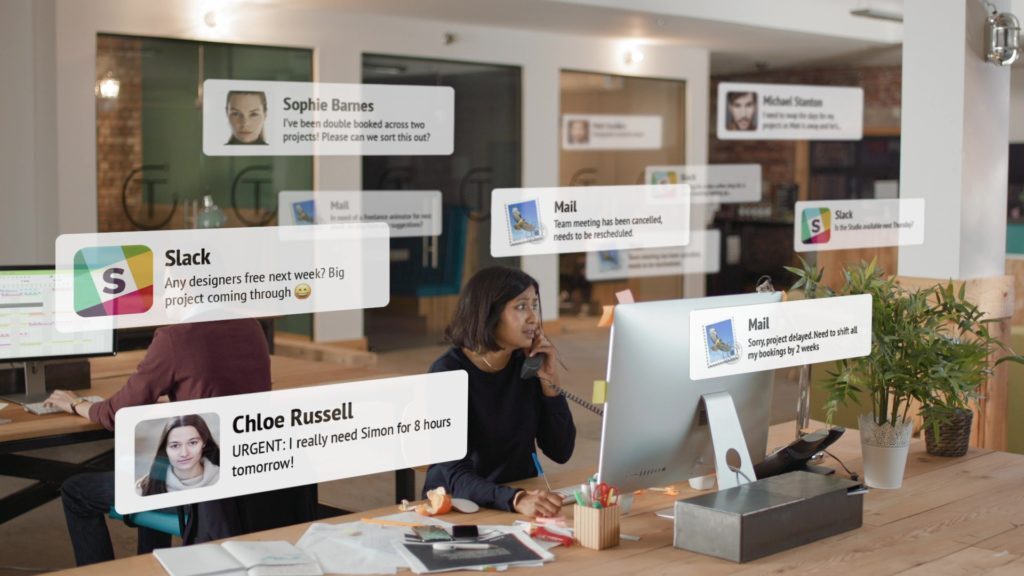 When someone mentions "project scheduling and resource management", you'd be forgiven for having conjured images of complicated, ugly spreadsheets and Gantt charts. That's the reality for many people whose job it is to look after this stuff.
Like a beacon of hope that shines through a dark and dreary world, Resource Guru's platform offers an alternate solution. With an intuitive and aesthetically pleasing user interface, the platform had already garnered interest from a number of high-profile customers in the agency space. What they needed was something to help explain exactly what it all does.
Traditionally, the product videos and explainers that had been made were just screen captures with a voiceover. Although stuff like this serves a purpose, it wasn't giving the product the platform to be able to shine on a bigger stage. It needed a way to speak to agency users in a relatable way, and be engaging enough to get them interested.

The trick with this kinda thing is that balance is key. Whilst on one hand, you need to focus on the product's features to blow people's minds with what it can do, you also need to make sure that it's not so jam packed with info that people's brains get overstuffed and they turn off.
A great way to approach this is with humour. What we decided on was a comedic explainer video that shows off the features and benefits for your classic agency owner and their team. Featuring the classic clichés that piss everyone off, we're able to deliver that before-and-after feel that helps viewers think "Jeez, I wish it worked like that at my place..."
Then, BAM. RESOURCE GURU IS THE ANSWER.
Although Resource Guru was thought up here in the UK, their client base is scattered all over the planet. To reinforce the global reach of the product, we brought in American actors for the main roles and set in a modern, nondescript agency-style space. We pinged the script through a bunch of American friends of ours to sense-check the script. Apparently, "'Ello me old China!" isn't a daily greeting out there.
Good to know.

Shot over two days in Cardiff at the lovely Tramshed Tech, the ad featured a bunch of great supporting cast and the crew were on point. Shot on ARRI AMIRA with Xeen primes, it fit the bill for a clean, commercial look.
We decided that the best way to show the UI would be to have a combination of in-situ, on-screen shots mixed with comped sections of the UI showing next to our characters, replicating their interaction with the platform. It's a classic way of doing it, which means that you aren't just watching a video full of people's shoulders or computer screens. You maintain the human connection with those on-screen, which in turn adds to the relatability and illustrates how user friendly the product is.

Graded in Resolve. All VFX done in After Effects, with assets created in Illustrator.

We were really pleased with the result. It was a great project to get involved with and we love a chance to experiment with comedy. With a good mix of engaging performances and practical information, Resource Guru have received positive feedback on the video and has proven itself an essential weapon in their marketing arsenal.