Spitfire Audio
Hans Zimmer Strings Launch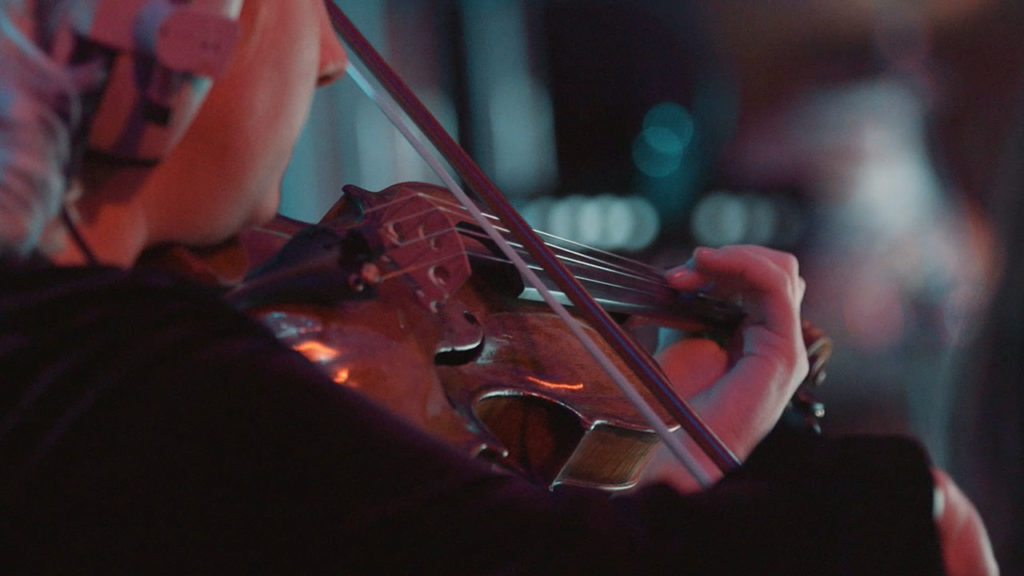 A behind-the-scenes from the launch event of Spitfire Audio's Hans Zimmer Strings sample pack.
If scuttling through the corridors and stairways of Air Studios hurriedly toiling to capture as many sweet angles as possible wasn't already action-packed enough, doing so whilst the Pirates of the Caribbean soundtrack pummeled every atom in the air around us certainly made sure of it.

Let us paint a picture for you. March 2018, the 'Beast from the east' had the UK firmly in its crosshairs, nowhere was to be spared from its tundra-like grasp. In the week prior, the sonic sampling specialists (aka Spitfire Audio) had sent word that they were planning an event of truly epic proportions, located in the world class Air Studios, London. Y'know, that place where all of your favourite movie soundtracks were recorded. No biggy.

The event was to celebrate the launch of the Hans Zimmer Strings sample pack, created with the Godfather of orchestral sampling himself. Spitfire were in desperate need of some kick-ass coverage of the event, and they knew this was an offer that we couldn't refuse.

Battling the treacherous conditions that lay before us, we once again put our faith in the Duke (our crew van) not to let us down, deliver us to Hampstead unharmed and on time for an early call. Upon our arrival, we hit the ground running, unleashing multiple run'n'gun camera crews to ensure maximum impact.

Much like the snow, our crew never let up, and as day became night, we manned our stations and waited for the show to begin. Once we'd captured live sound bites of the demonstrations and an introduction to the sample pack, it was time to see just how many awesome angles we could obtain. Filmmaking isn't traditionally a competitive team sport, but you'd have a hard time telling that to our camera department.

With a full orchestra reciting Hans' greatest hits, a legendary audio experience created the perfect backdrop to pick off the remaining shots, and as the event began to wind down there was even time for some supplementary soundbites. A cinematic escapade indeed.