Welsh Water
Website Update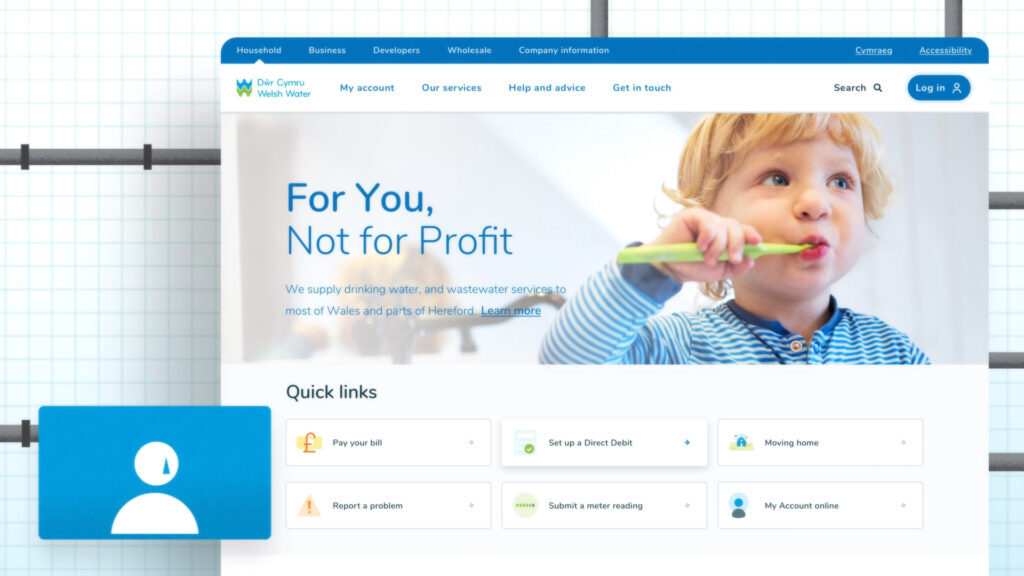 Five short social animations for the build up to the launch of Welsh Water's new website.
Our good friends over at Kagool came back to us for more of the good stuff 🕺🏻(motion graphics, of course).
James and the team had been hard at work producing a new website for Welsh Water that streamlines the process for their customers. Clearing out the pipes, if you will...
Having previously experienced the full force of our motion graphics team, they knew our capabilities and came back wanting more, this time to produce a series of four 30-second teasers for the release of Welsh Waters' new site and a launch video to build hype internally on the big day.
We worked alongside the team to produce five animations, from initial concepts and scripts, through style frames and storyboards, right through to final execution. We adhered to the updated look and feel of the brand developed by Kagool.
Tag teaming the workload with good friend and all-round animation extraordinaire Sean Cox, we delivered something they could be proud to shout about on social media to raise awareness of their brand spankin' new site. 🎉