Heavy kit. Five floors. No lift.
London-based music software creators and self-confessed tech-nerds Ampify Music are on a mission.
Their goal? To make music more accessible. Being part of the Focusrite group, they know a thing or two about making music, and they're the first to recognise that often the hardest part of the process is simply getting going in the first place.
Keen to prove to the world that you don't need to be Deadmau5 to have fun making music, Ampify created a neat piece of software which helps you jump right in: Ampify Studio. All you need is a computer and your imagination.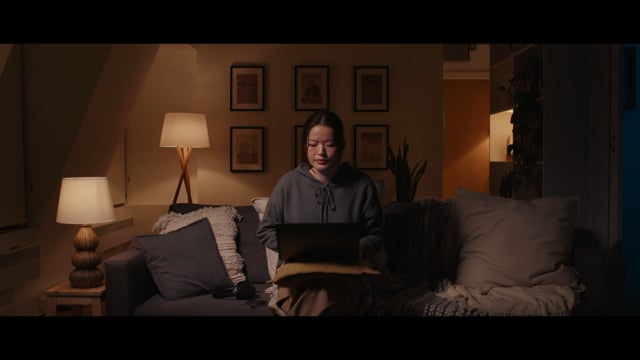 Before launching the software, Ampify hit us up to see if we could cook up a commercial to help get the word out.
The brief was simple enough: Make a commercial that gives the impression that using the software can instantly teleport the user from wherever they are into a pro studio environment, laying down some heavy bass like a boss. Easy, eh?
With a tight shooting window and modest budget, director Ben Simpson and DoP Lewis Jelley got their heads together with the aim of creating something impactful and elegant. Inspired by some of the lighting gags and match-cuts used in Scott Pilgrim vs the World (2010), They came up with a way to seamlessly carry the audience from a cosy flat into a world-famous recording studio.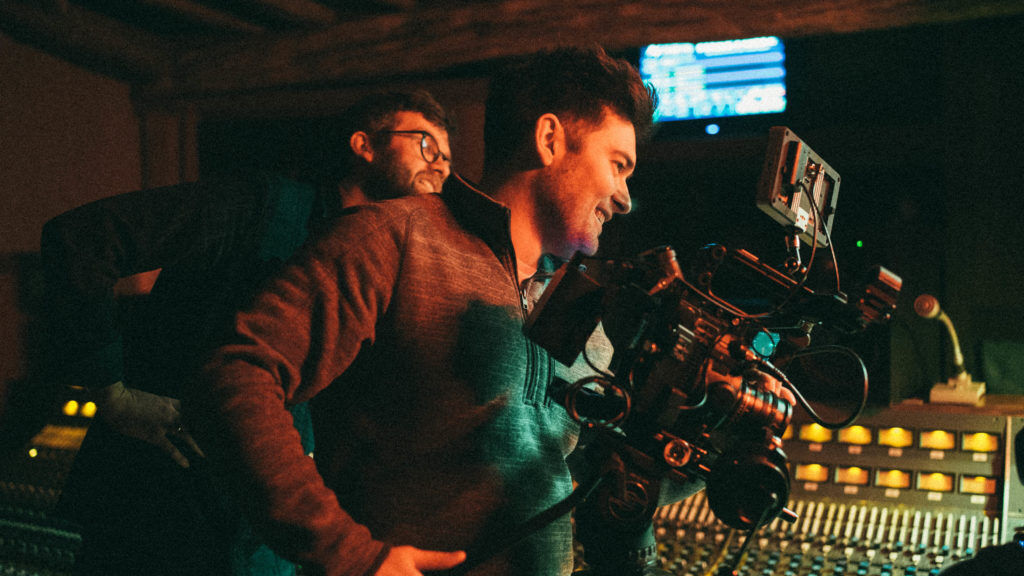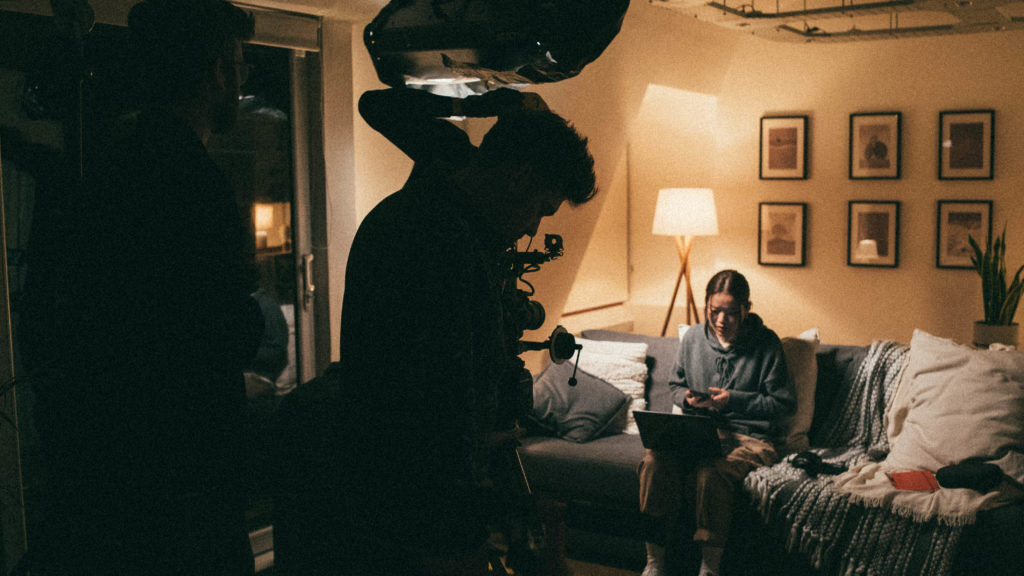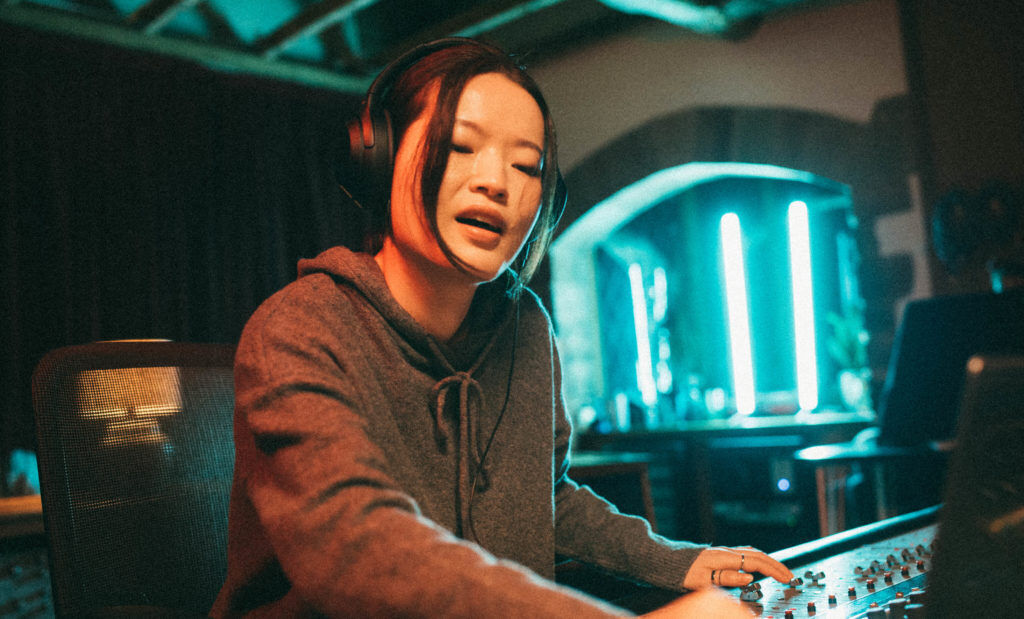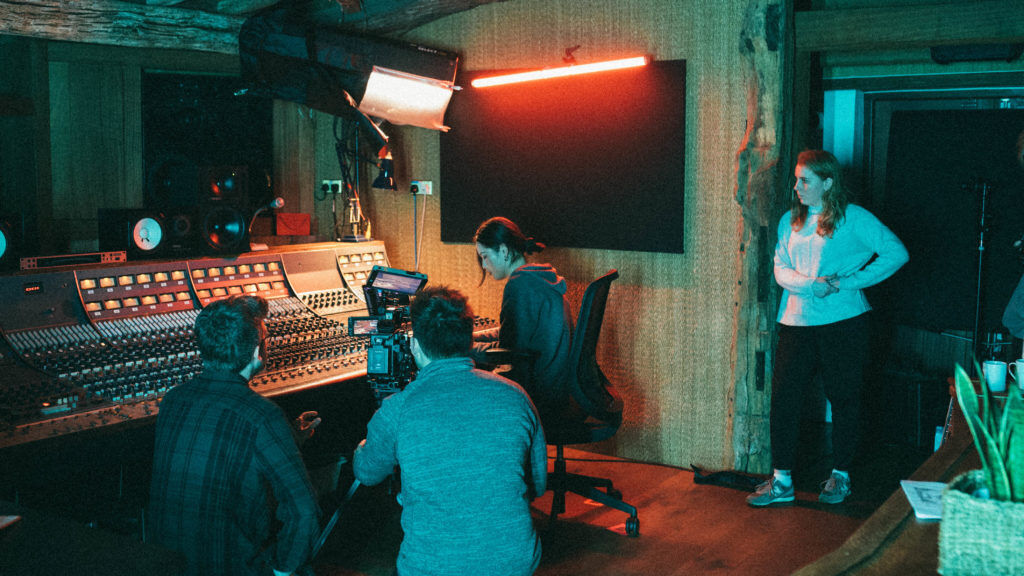 Using the software in many ways is like putting together a tasty trifle—it's all about the layers. Piece by piece you lay down your elements, building up the melody as you go. We really wanted to portray this experience in a visually tangible way, and we did this by rigging both locations with a plethora of practical lights, and motivated light sources, which we could control wirelessly thanks to some crafty wifi dimmer, DMX trickery by gaffer Matt Dunford. As the song in the commercial progresses and becomes more developed, so does the lighting in our studio. We think the result is pretty neat!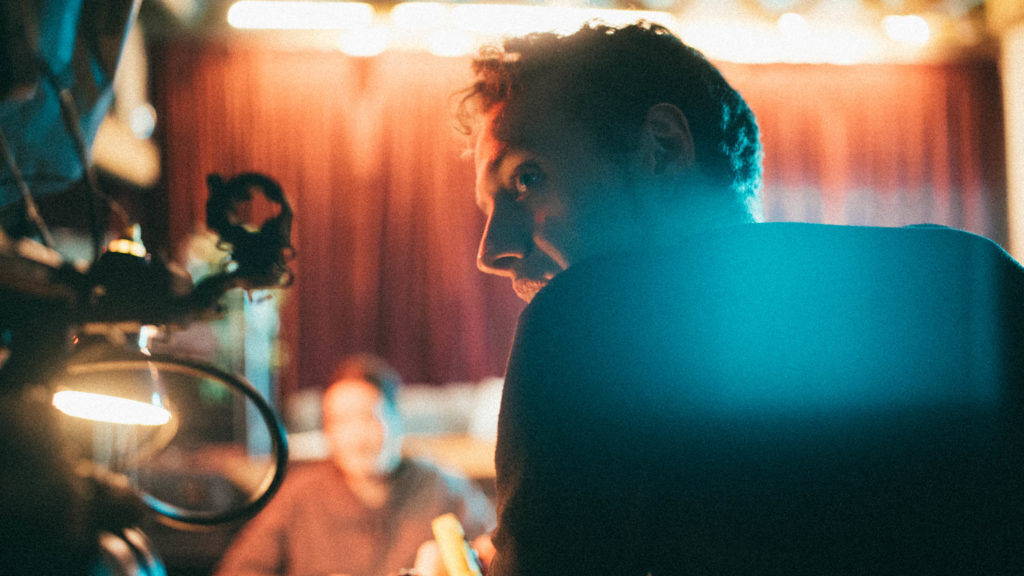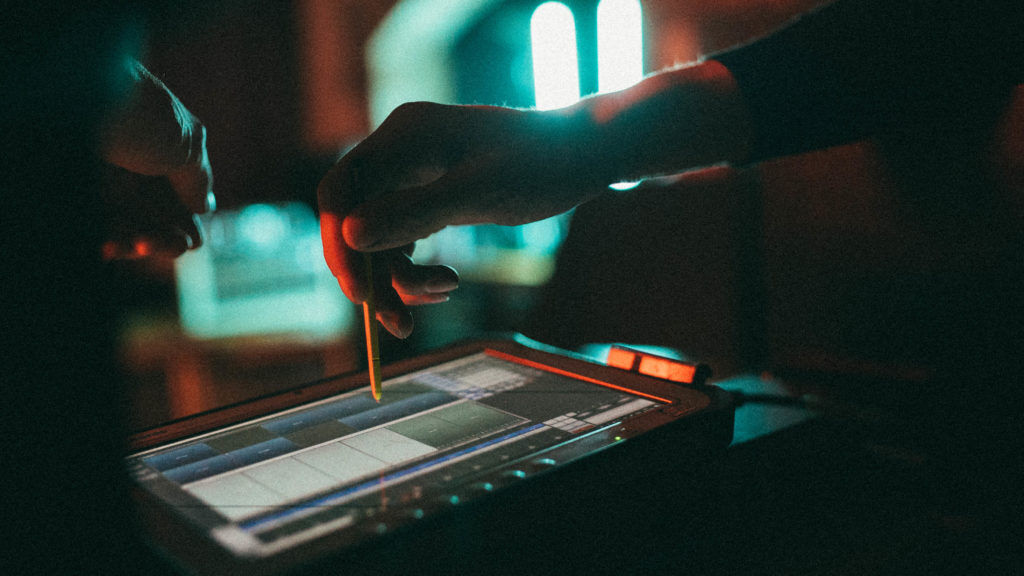 Top tip: if your location is a loft apartment on the top floor of a five-story building, make sure that the lift goes up to the fifth floor 🌝
The finished film was used as the primary piece of launch content for the brand and featured on the front page of their website. We also sorted them out with a load of BTS stills, cause we're nice like that!