"The gang shoot a car ad"
In the summer of 2020, along with most of the world, large-scale live-action shoots were at something of a standstill.
Though it wasn't ideal, it did result in something we don't often have — free time. Having maybe the most availability we've had since Storm & Shelter launched we were eager to take on our most ambitious passion project: shooting a car commercial.
We've always wanted to break into the automotive sector, but never had the chance, time or kit to get some experience under the hood to compete with the big dogs. That was until we chatted to our friends over at Mighty Sky.
They invested in a new tracking car and were keen on taking it for a spin. Not only that, there was a chance they may pull some strings and provide something swisher than our 2008 Fiat Punto to film. Alex had a friend at Bentley, who to our slight surprise, was happy to provide a car for the shoot if they could see and potentially use whatever we make.
A car and a driver in exchange for a copy of the rushes? Done deal mate.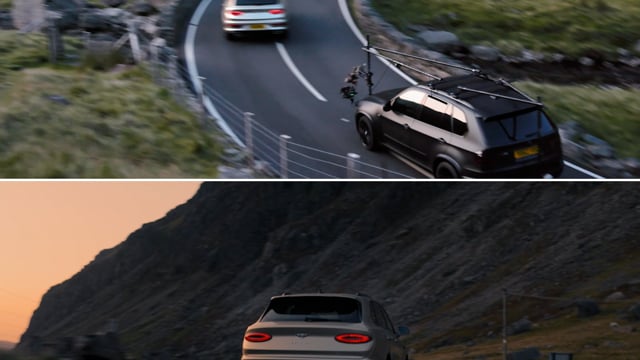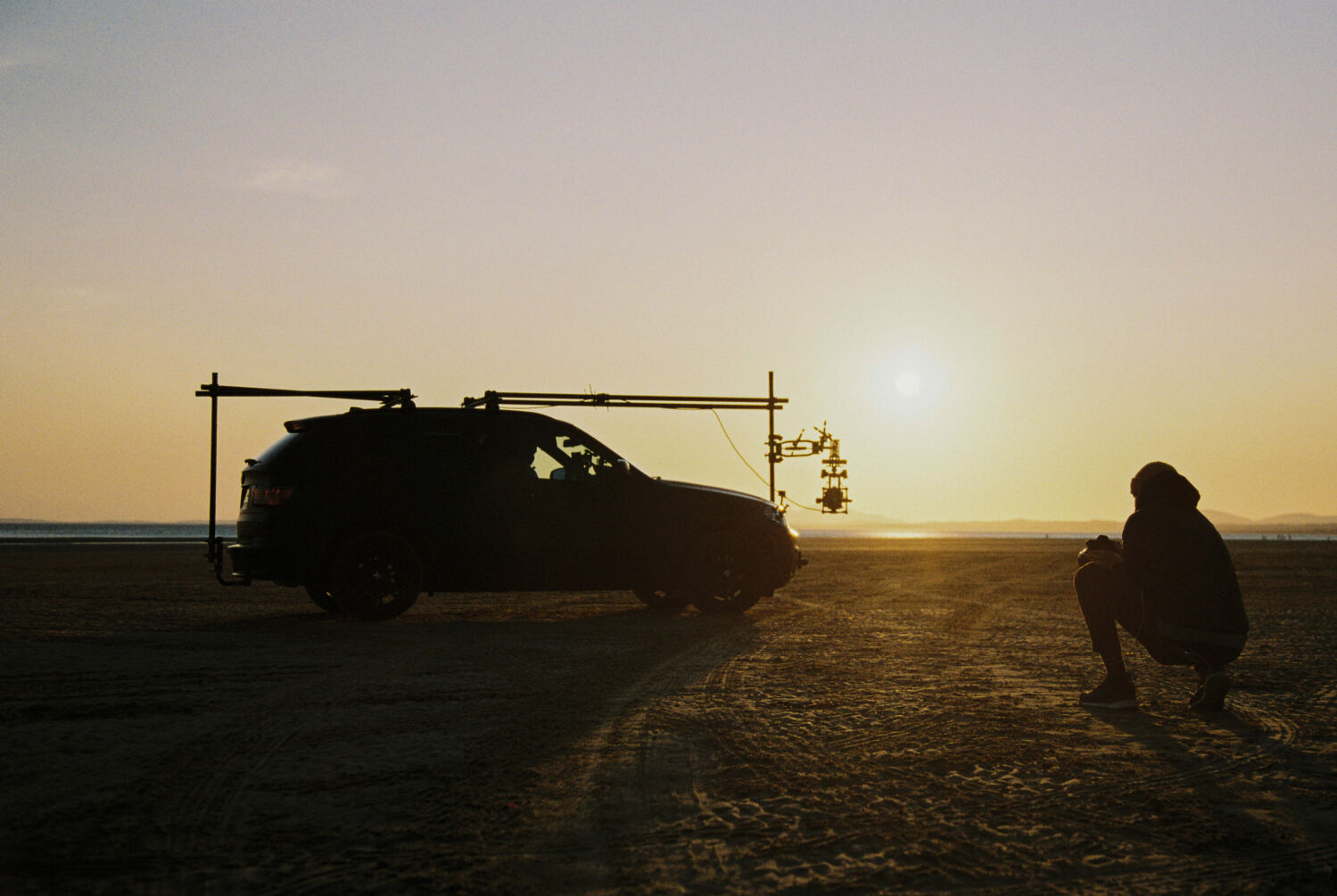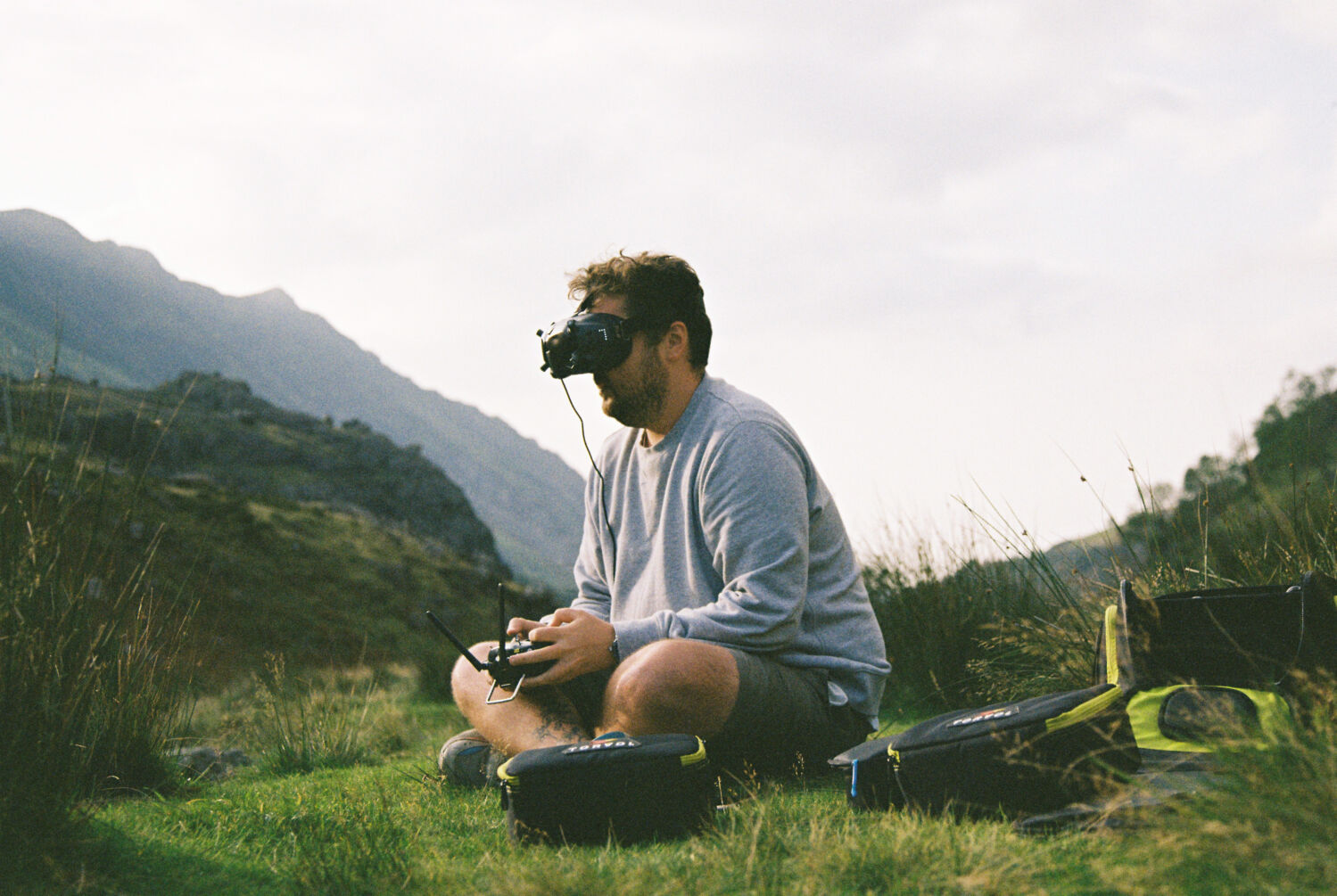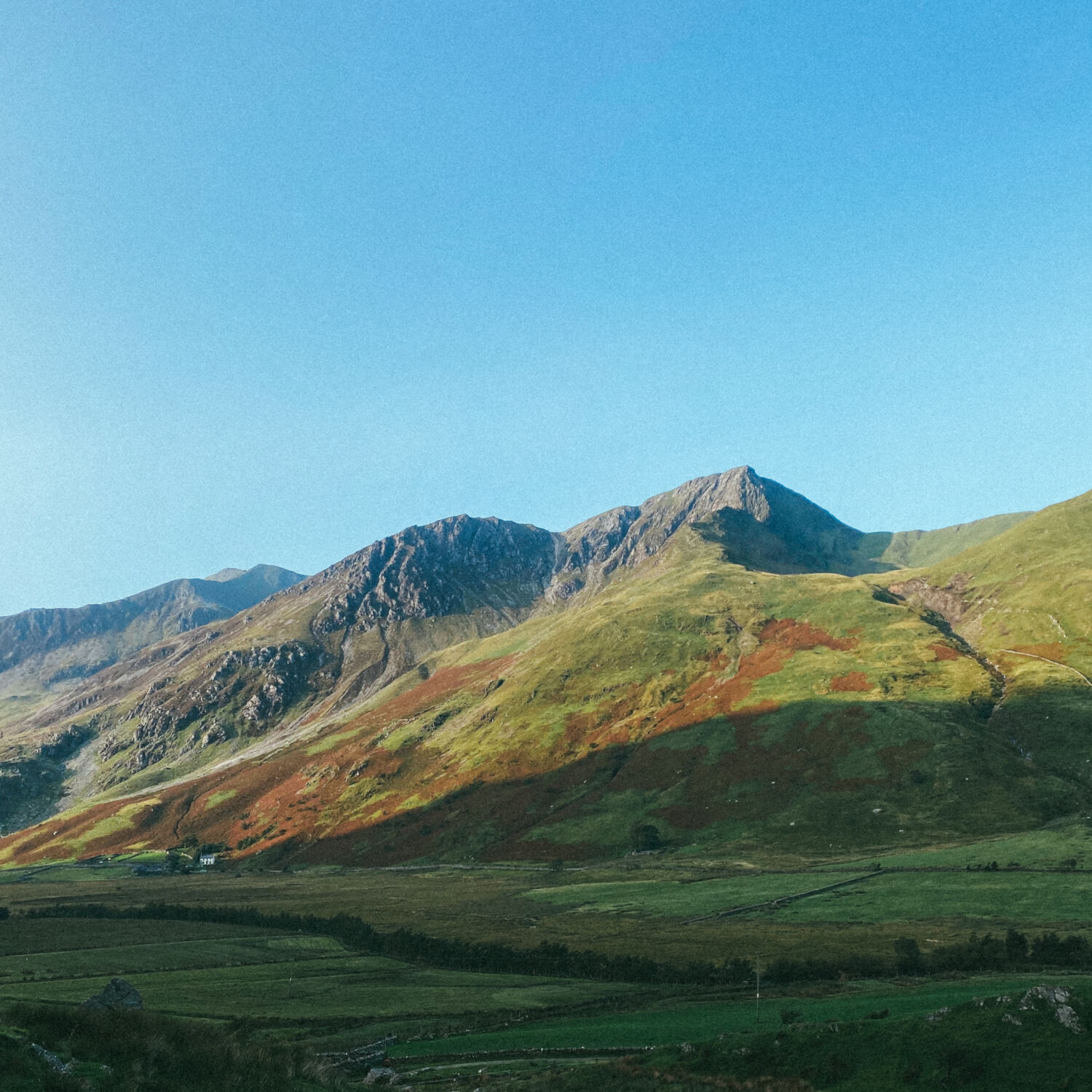 When there is no client brief to fulfil, you gotta find your own value and define what success looks like. For this project, this meant:
Produce something that wouldn't make you want to change the channel
Demonstrate Mighty Sky's kit and expertise.
Prove that a small, highly-skilled crew is all you need to deliver high-impact results.
As you can tell, we like to keep things pretty simple.
On our modest paychecks, we haven't had much experience with Bentleys, or any luxury vehicle really, but we knew someone who did. Matt Nolan from Fullbeam Creative has decades of experience in both automotive retail and journalism and guided us towards key features of the car and things to look out for when shooting. Thanks, Matt!
We had the car. We had the kit. Now, we needed a location to film the thing!
We ultimately picked Pen-y-Pass, Llyn Ogwen and Black Rock Sands in North Wales as they would give us a variety of textures and landscapes and would be close enough together to yield as many golden hour shots as we could cram into a 2-day shoot.
Even though there was a lockdown, we'd be shooting in public areas, so Amy cleared everything with the local authorities and we were ready to hit the road.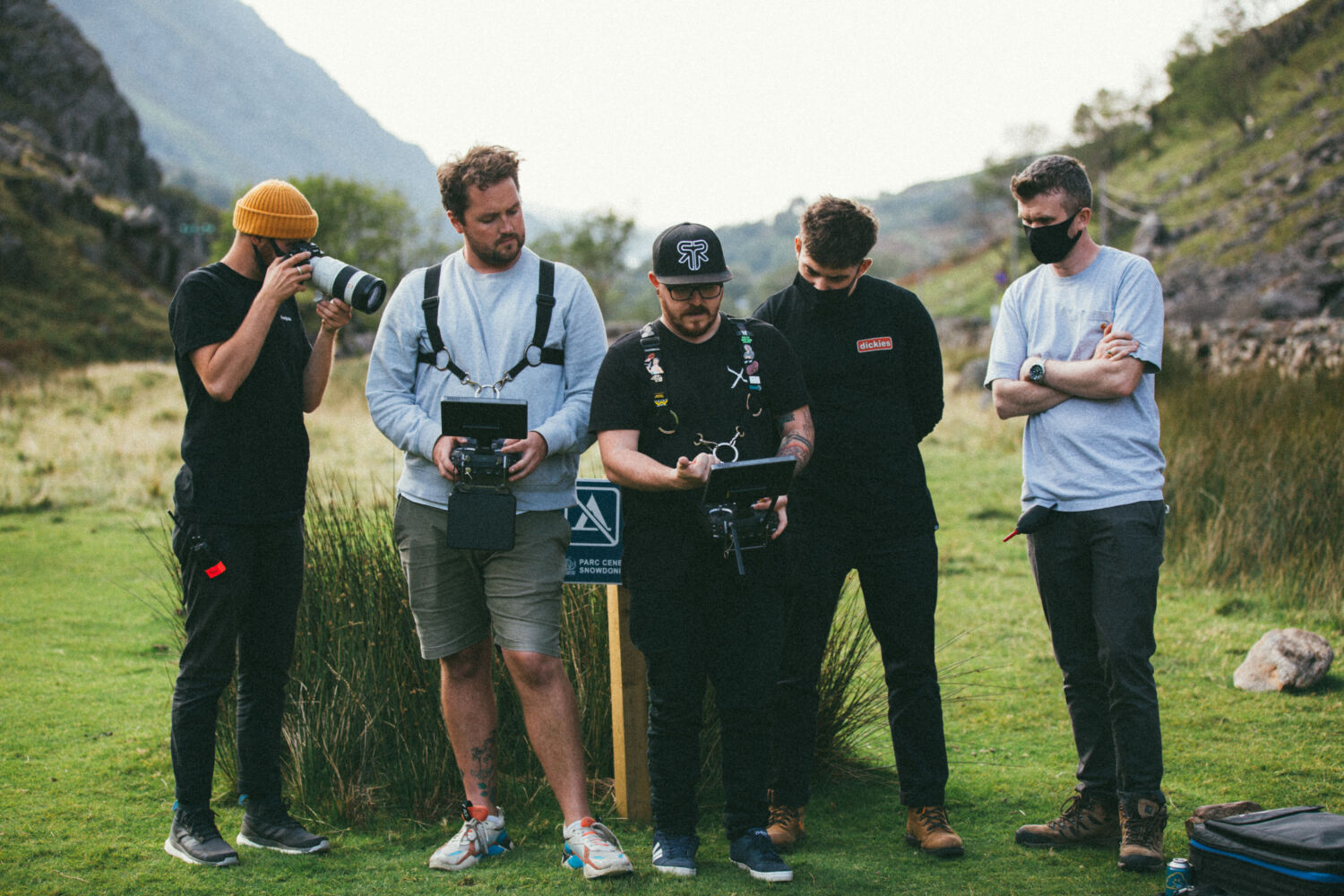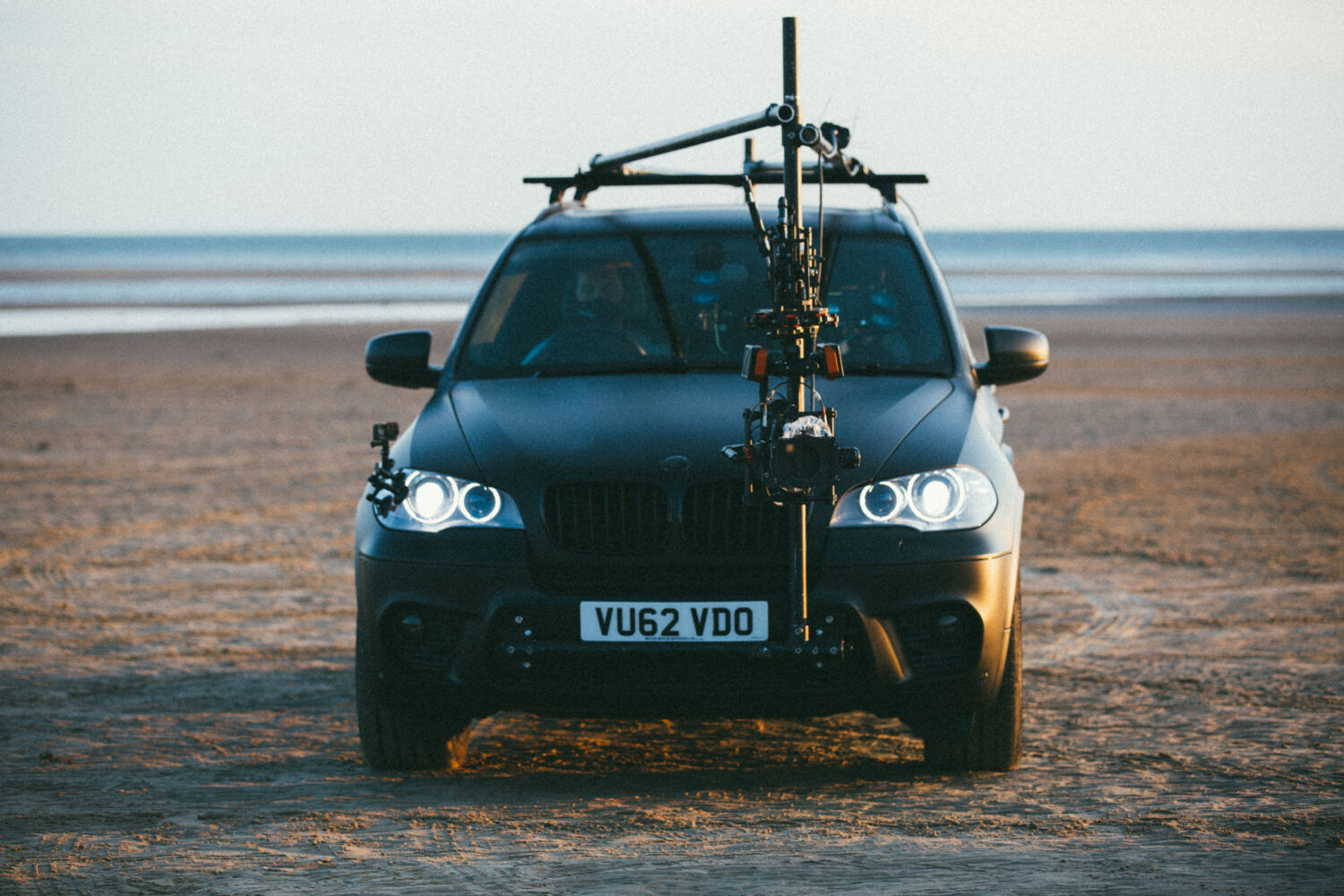 When there isn't a paycheck and we're being driven simply by the pure love of filmmaking, it's important to keep an eye on the team morale. A lot of the WUFT fuel for this shoot came from being able to shoot an incredibly expensive, brand new Bentley but even with the shiniest car and lots of Starbucks drive-thru, late nights and very early starts can begin to take their toll.
Thankfully Amy noticed that people were starting to run on empty before it became an issue and came up with a new schedule that gave a much-needed lie-in but still result in all the shots we needed.
Once we were back in Cardiff, we were eager to get straight to the editing room. It is MUCH easier to start a passion project than it is to see one through to completion, and an indecisive post-production experience can throw the project into limbo and we were very keen for that not to happen (again).
Lewis had been wanting to try his hand on some more commercial sound design and Alex was keen to take on his most challenging rotoscope edit yet, so, we set out a timeline that would keep us on track but enough time to encourage the team to get out of their comfort zone and develop new skills.
After fifty-or-more music tracks and ten different versions of the edit, we finally arrived at our preferred director's cut. And not meaning to toot our own horn, we were pretty proud.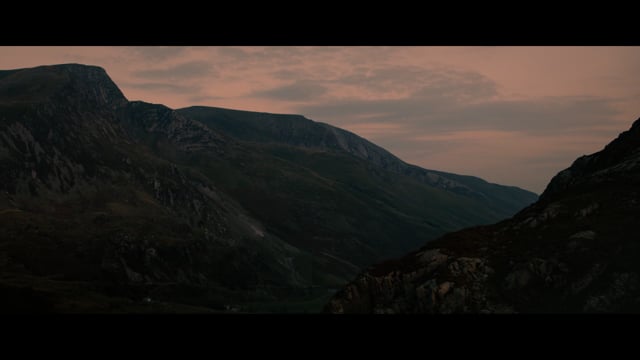 And so were Bentley! There were a few aspects that were considered off-brand but keen on publishing it on their official channels if we made a few tweaks to bring it back in line.
This was validating, as it was proof we needed that with a modest budget and with plenty of challenges, we were still able to produce something that Bentley would be happy to slap their logo on.