That time we lost a drone camera in the sea
Letting our imaginations run away with us and indulging in even the most blue-sky ideas is actively encouraged here.
That's not to say that there aren't occasions where the big ol' reality hammer comes slamming down, and when it comes to the crunch, it's good to have a level-headed pragmatist on hand to pause the party and ask "are we really going to be able to pull this off?".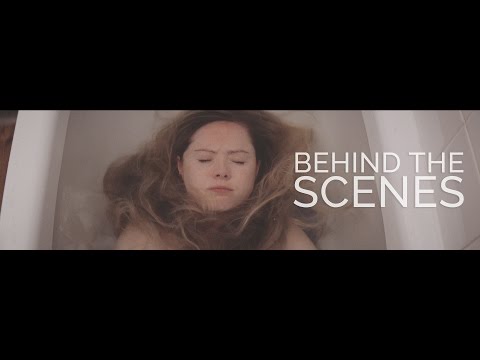 We're not really sure what happened, but we think that person might've taken the week off when we were coming up with ideas for Novo Amor's 'Anchor' music promo. That, or we locked them in a cupboard, but who's keeping record anyway?

Josh, alongside debutant cinematographer Lewis (who'd only very recently joined S&S) hatched a plan that involved taking a small fishing boat off the south coast of the UK, armed with a priceless set of vintage anamorphic lenses. We would be shooting a tale about a friendless fisherman who discovers and falls in love with a mythical sea creature, only to eventually realise that he must come to terms with being alone or face killing the one who he loves most. Y'know, something lighthearted.

Had we ever shot on anamorphics before? No. Had we ever shot on a small fishing boat before? No. Did we already have a location in mind for the film? No. Did we know any half-human, half-seal actors? Nope. Was the weather in that part of the world dependable? Nah. Were we going to let any of these things stop us from making this film? Absolutely not.

While having set roles does make for a smooth and structured pipeline, when you're working in a small team, it's important that everyone gets stuck in and helps out where they can, and boy, did we need to get stuck in. With all hands on deck, we tackled our obstacles head on, one at a time, using some pretty left-field methods to get results.
Fun Fact #0875: we found the sailor (Andy) who took us out to sea by ringing the phone number we saw etched into the side of a fishing boat on google street view while scouting locations.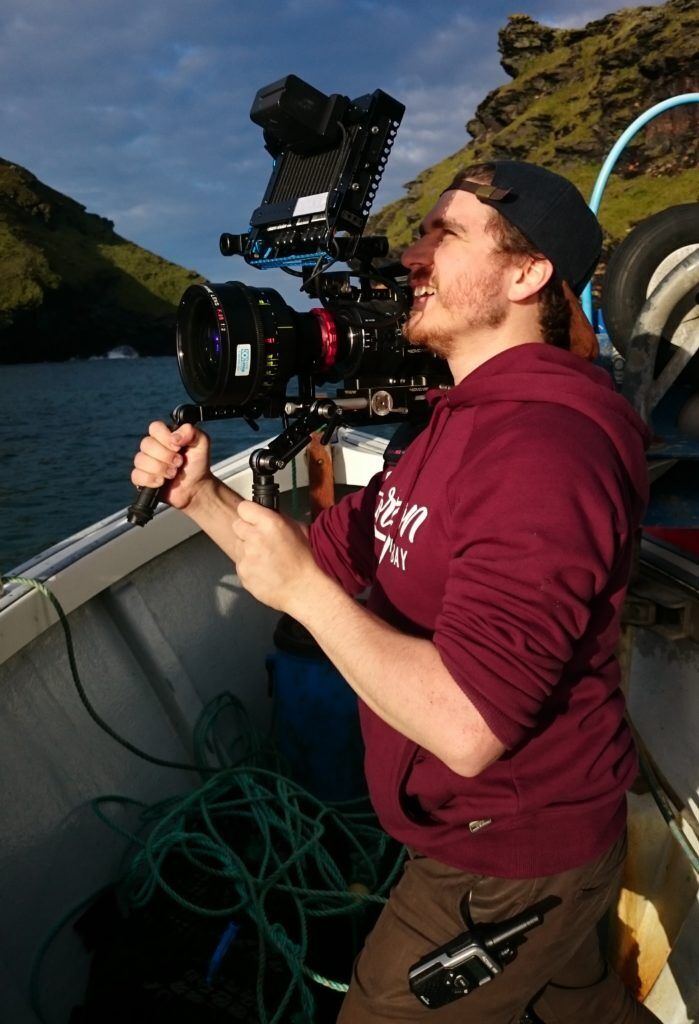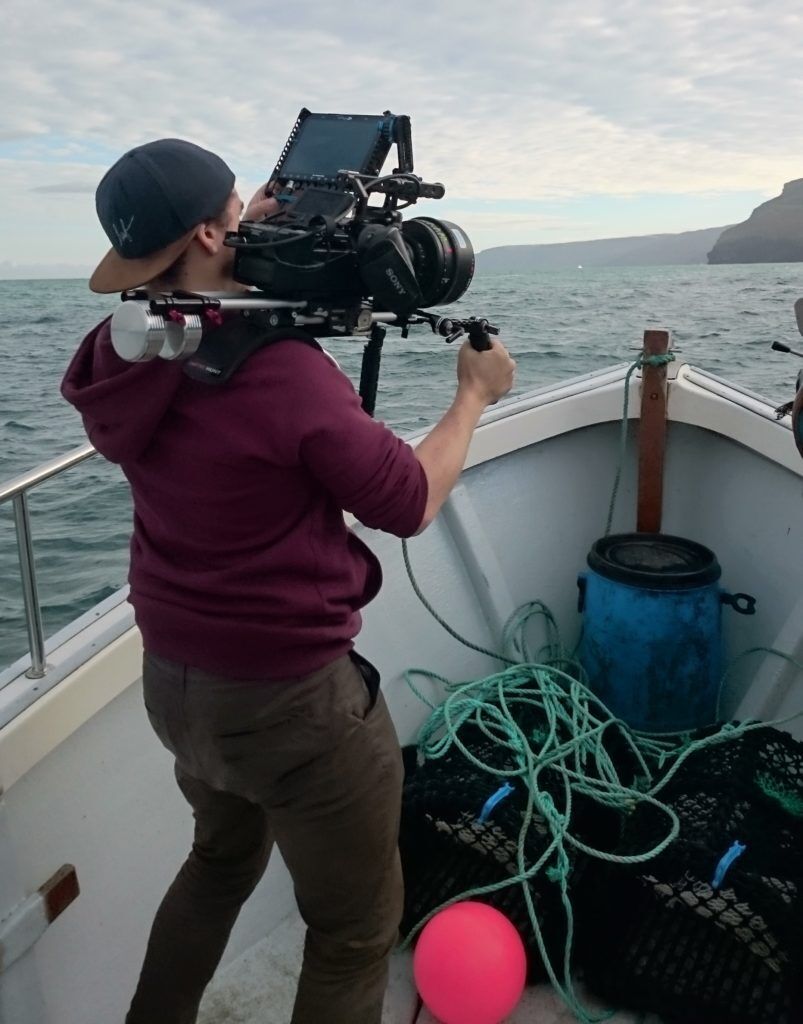 With only a two-day window to get the whole film shot, and with no budget for re-shoots or pickups, we did our customary raindance to please the film Gods. As if by magic, we were blessed with not only clear weather, but with one of the most spectacular sunrises we could've dreamt of. Storm & Shelter luck had struck again. That's not to say that we didn't have to make a sacrifice, which in this instance came in the form of Josh Bennett's spine and adjoining limbs, which were made to suffer greatly at the hands of our camera rig—the monstrous lenses alone weighing a cool 3.5kg. A worthy sacrifice.

The promo has over 21 million views to date and remains one of our favourites. It's a testament to the notion that good ideas, as whacky as they may first seem, really are timeless.